Business Hub
Managing Your Money On The Move.
When was the last time you visited the local branch of your bank during business hours? It seems almost quaint these days to do so, right? Today's tech-savvy consumer feels entitled to 24/7 banking services, access to financial information when and where needed, plus secure and convenient transactions, all wrapped up in a seamless experience. Australians are among the world's fastest adopters of mobile banking and are leading the charge by doing their banking remotely via portable smart devices. Consultancy firm Bain & Company surveyed 83,000 consumers from 22 countries, including 2,700 people Down Under. The findings showed that 38% of Aussie customers' interactions with their bank occurred via a smartphone or tablet in 2014, up from 22% a year earlier. With technological advancements in hardware and software, you can now keep on top of your personal finances whenever and wherever it suits you. Mobile apps offer tools for managing money matters anytime and anywhere. They help you make sure your bills get paid, you're spending smart and saving for the future. Almost all major banks and credit unions have their own apps. In addition to giving you an overview of your account, they also let you do things like:
Check account balances and transaction history
Transfer money between accounts
Make payments, such as bills (BPAY)
Some bank apps even let users carry out certain self-services, like applying for financial products (for instance, a personal loan), reporting a lost or stolen card, and making mobile check deposits. Moreover, there's a wealth of easy-to-use budgeting apps available for download to help make the business of managing your money easier. They extract real-time data from your service providers — including banks, lenders and credit card companies — to paint the most accurate portrait of your finances on the fly. One of the major advantages of our very own Moneysoft app — currently available on iOS and sAndroid — over others is that it lets you view all of your finances in one single shot. This is especially relevant given that many people have more than one financial institution - the average household financials can be complicated. Unlike our parents or grandparents, we don't just have one financial institution for everything anymore. Such apps are designed to give you a clearer picture of where your dollars are going and how you're tracking against your goals. They pay attention to your money for you. Some offer advice and tips — helping you stick to a budget — and even protect you from fraud. Naturally, security is perhaps the biggest concern in regards to finances over the phone. Fear not because the Moneysoft app is highly secure. Where other apps allow you to make transactions, the Moneysoft one is for viewing, cash flow management and savings –all in the name of achieving your financial goals sooner. Many of the best-known apps are probably more secure than carrying your credit card around in your wallet. They don't store any personal financial data on their servers or even the mobile device itself. Of course, if you lose your phone, you can always wipe it remotely… and trust your PIN code to keep out perpetrators until you do.
Cash on the dash? Your money, your mobile – you're in charge!
Download the Moneysoft Mobile Apps here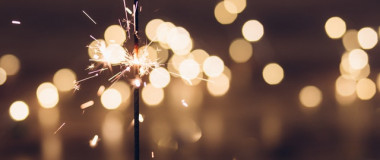 Media Release: New website launches with solutions to support Super funds
MEDIA RELEASE Moneysoft launches new website to support super fund focus December 14, 2018 Financial technology company Moneysoft has launched a new website that showcases its growing range of services to large...
Read more