Business Hub
Managing Your Transactions With Moneysoft
Victor Hugo — considered one of the greatest French writers — wisely stated "He, who every morning plans the transactions of the day, and follows that plan, carries a thread that will guide him through a labyrinth of the most busy life". In today's economic landscape, with daily exchanges of goods, services and funds occurring at rapid rates, planning and organisation is the key. With money constantly going in (wages, share dividends, tax returns etc) and money coming out (groceries, bills, loan repayments etc) of your account — oftentimes, multiple accounts — it's paramount that you carefully monitor and manage your monetary movements. Easier said than done... that is, until Moneysoft. This amazing personal money management software helps you understand and take control of your finances once and for all. Moneysoft boasts many incredibly useful functions, including the Transactions feature, which allows you to view and organise expenditures, net worth and goals all on the one page. Transactions in your Moneysoft account appear in the same format as they would on a bank statement, so automatically you're dealing with a familiar format. Here are some of the things the Transaction feature lets you do:
Display details of incoming and outgoing transactions.
View specific accounts that transactions relate to.
Auto-organise transactions — like bank accounts, credit cards, loans — and assign them using a huge list of category options, like: salary; investment income; work expenses; food and groceries; medical; mortgage; vehicle maintenance and more.
Split a particular transaction into multiple categories.
Find and filter transactions as well as the bank accounts that specifically relate.
Automatically create an "Asset" (for larger purchases, like motor vehicles and computers) in your account area and also in your net worth by simply clicking on the "Asset" tab.
Tag transactions for tax purposes via a simple click of a button, with the ability to create a report from the collated information.
Create recurring payments to manage your bills.
Get control of your monetary transactions - get Moneysoft.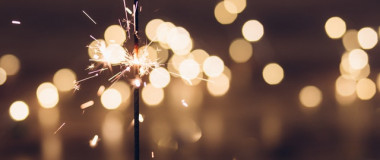 Media Release: New website launches with solutions to support Super funds
MEDIA RELEASE Moneysoft launches new website to support super fund focus December 14, 2018 Financial technology company Moneysoft has launched a new website that showcases its growing range of services to large...
Read more