Business Hub
Advisers embrace new fintech client engagement tool
Financial planning practices aligned to 17 of the top 50 dealer groups nationally have integrated an innovative new budgeting and cashflow management solution into their advice processes, following a successful pilot program by dealer group RI Advice late last year. Moneysoft, the new cloud-based wealth management service launched by entrepreneur, accountant and former financial planner Peter Malekas, is being rapidly adopted by advisory firms aligned to some of the country's leading licensees including Financial Services Partners, Godfrey Pembroke, Matrix Planning Solutions and Charter Financial Planning. According to Malekas, there's also a healthy pipeline of new business as adviser demand for effective client engagement tools continues to grow. "Consumers are increasingly interested in how to manage their money. They don't want to be told what to do by an adviser but rather they want to be actively involved in the decision-making process," he said. "By giving people the tools to effectively budget and manage their cashflow, oversee their total financial situation, observe spending habits, track the performance of their assets and monitor their financial progress or deterioration, advisers can empower clients to make smarter financial decisions and be accountable for their decisions." Jason Andrew, director of RI Advice practice Empowered Financial PartnersTM, said the Moneysoft solution had become an integral part of the group's advice process with every new client introduced to the program. Over the next 12 months, Moneysoft will also be rolled out to existing clients. "We'd been looking for an effective, adviser-friendly budgeting and cashflow tool for five years, and we'd almost given up and decided to build our own when we were asked to participate in a pilot program for Moneysoft," Andrew said. "Since then it has become a key part of our processes. It captures real data so when we examine a client's spending and cashflow, and forecast the probability of them achieving their goals based on those figures, they can't argue with that."
Mr Malekas added that the Moneysoft solution was helping advisers connect with new and existing clients on a deeper level which was critically important in an increasingly competitive environment.
"It's interesting how something seemingly as simple as a budgeting and cashflow management tool is allowing advisers to reach more new clients while strengthening their existing relationships," he said. "Advisers have told us that by using Moneysoft they're able to have deeper client conversations that often result in clients adjusting their financial behaviour, ultimately leading to improved client outcomes." Unlike other online wealth management solutions which target consumers directly, Moneysoft is assessable primarily through financial planners. Mr Malekas said this important distinction acknowledged the invaluable and essential role that advisers played in helping guide and support their clients along their financial journey. "Moneysoft is designed to help advisers engage with their clients. The solution allows users to aggregate their financial information in one place, ensuring that advisers and clients are working off the same information and any strategic plans are tailored to the client's unique situation and not hypothetical numbers," he said. Source: Professional Planner 'Cut&Paste'
This article was first published in Professional Planner on 30th September, 2015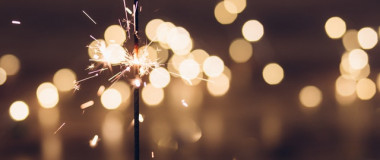 Media Release: New website launches with solutions to support Super funds
MEDIA RELEASE Moneysoft launches new website to support super fund focus December 14, 2018 Financial technology company Moneysoft has launched a new website that showcases its growing range of services to large...
Read more