Business Hub
Ageing population to accelerate digital disruption
As clients get older and their mobility and cognitive function declines, advisers need to ensure their advice proposition is relevant and they're easy to do business with. Technology and automation are both critical, Peter Malekas writes.
Australia's ageing population presents unique challenges and opportunities for financial advisers. Much has been written about the enormous intergenerational transfer of wealth that's set to occur and the opportunity for advisers to help manage the smooth transition of wealth to the next generation but there hasn't been much thought and attention given to how advisers can continue advising and meeting the needs of older clients as their cognitive function declines and they struggle to provide accurate, timely information and stick to a disciplined plan. Part of the answer is that advisers will increasingly need to work with the children of their clients, or another trusted family member or legal representative, to ensure their wishes are executed and their needs are met. Technology will also play a key role. Advisers have an opportunity to embrace and implement technology to automate repetitive but required tasks for clients. Tasks where the burden typically falls on clients such as the manual collection and provision of financial information like account balances and transaction details, and the tracking of current and future reportable income and expenses, can now be automated. Purpose-built financial technology exists to complement advice processes and many advisers are embracing it to make sure they have an accurate and up-to-date consolidated view of their clients' overall financial position. While retirement planning has always been a core part of the advice proposition, the shape and nature of advice will change as clients live longer and go deeper and deeper into their retirement years. The majority of advisers have considerable experience preparing people financially and emotionally for the start of the retirement journey, when they're transitioning from paid work to drawing an income from their super and pension assets, but few have deep experience working with clients when they're 20 or 30 years into retirement. Whether someone is aged 65, 75, 85 or even 95, professional advice – supported by the right technology - can ensure they understand their financial position, options and the right path forward, and stay on top of any legislative and Centrelink changes that affect them. In order for advisers to hold onto, let alone attract, ageing clients, they need to be easy to do business with.
What advisers can learn from myGov
The Australian Department of Human Services' new myGov portal, which effectively consolidates and replaces the Medicare, ATO, Centrelink, Child Support and National Disability Insurance Scheme websites, is an example of how the government is connecting multiple agencies in a bid to make it easier to communicate with, and support, people of all ages. It has almost certainly been designed with an eye on the increasingly ageing population. Despite a few teething issues, myGov aims to allow people to link and access a range of Australian government services in one place. A key benefit is that they can update their details, manage their connections and have one username and password. Similarly, advisers will need to have, and connect with, the right business systems, processes and technology to facilitate the seamless exchange and sharing of critical client information. Those systems should foster transparency by allowing clients to check their financial position, review their portfolio and monitor their progress remotely and independently in real time. If advisers want to call themselves retirement specialists, they need to make it easy for retirees to do business with them. That means being flexible enough to adopt new technology that improves both the transparency and availability of client data, and work in conjunction with a client's children or legal representatives if the client can no longer fulfil their responsibilities, such as attending meetings, filling out paperwork and providing updated financial information. There may come a time when a client actually doesn't need to be actively involved in every part of the process any longer, and their adviser and representatives can address matters together while upholding the client's best interests. Over time, as advisory firms become more experienced at looking after ageing clients, they'll evolve to offer a family office-type proposition where they manage a family's affairs across generations. The intergeneration transfer of wealth that's set to occur over the next 30 years will support this trend. To prepare for this major event, and keep pace with the changing demands of older clients and their families, advisers need to consider their future business needs now and what their future proposition may look like. In turn, they need to adopt technology that will enable them to provide an efficient, relevant and practical service.
Peter Malekas is managing director of Moneysoft.
DOWNLOAD OUR FREE INTRODUCTORY EBOOK 
CASHFLOW AS A SERVICE 'Engaging clients for the long-term'. 
This article also appeared in Professional Planner on 16th August 2016. Click HERE to view the  published article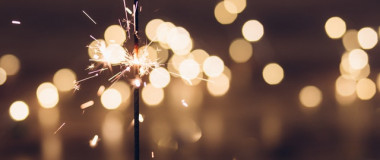 Media Release: New website launches with solutions to support Super funds
MEDIA RELEASE Moneysoft launches new website to support super fund focus December 14, 2018 Financial technology company Moneysoft has launched a new website that showcases its growing range of services to large...
Read more