Business Hub
Cards That Just May Help You Save
If you love heading out and watching the latest blockbusters, then this rewards card is for you. Hoyts members enjoy $11 movies throughout the week (not only on Tuesdays!) and tally up points to put towards free movie tickets or using it at the candy car. You pay a $12 joining fee and this gives you a free movie ticket upon joining. You also get to find out about special offers and events throughout the year.
Priceline – they are in every major shopping centre and they have a card to get you excited. It's pretty simple, spend a dollar, and earn a point! At the end of each quarter vouchers will be sent to you, and you receive privileges like double points day, secret sales, three for two deals and VIP events. And if that isn't enough to make you go WOW, then as a member you also receive discounts to theme parks and a wide range of cinemas around the country.
Supermarket Cards
Flybuys – Honestly this card is magnificent. Whether you shop at coles, coles express, Target, Kmart, Telstra or Liquorland you can now earn points. The reason why this works so well is because you are already purchasing products you need, so for that you accumulate points and get rewarded. Rewards include tickets to shows, electronics, flights or something for the little ones. Everyday Rewards – Again this card is fantastic, you can earn points at Woolworths, Big W, BWS and Cellarmasters. You also receive member discounts, offers are created for your favourite products and every time you spend $30 at Woolworths you save 4c per litre on your fuel. IGA - Simply present the card at the checkout and you will earn points when you shop with IGA. You can then donate part or all of your points to a local community organisation of your choice or save them up and redeem your points against the cost of your groceries. Now, that is something different and refreshing!
Flying Clubs
Velocity – This frequent flyer loyalty program of Virgin Australia provides their members with many easy ways to earn Velocity Points at home and around the world. Flying with Virgin and any of their program partners you earn frequent flyer points. When ready to redeem you can purchase flights, upgrade your flights, car hire, accommodation and much more. Not to mention purchasing products and experiences at the Velocity Rewards store. Frequent Flyer – Earn points by flying with Qantas and their partners, hiring a car or booking a hotel. There are also plenty of ways to use your points, including booking hotels, for over 3,000 products in the online Qantas Store, and of course for flights too.
Credit Cards
Most credit cards these days offer some sort of reward system. Check out Australia's Top Rewards Credit Cards from Mozo, and if your bank is not listed make sure to call them to find out their latest offers also.
Coffee Cards
Most of us love a good coffee or 3 to get us through the day! Why not take advantage and ask if your local has a loyalty card, which usually offers a discount or a free coffee after having a certain amount.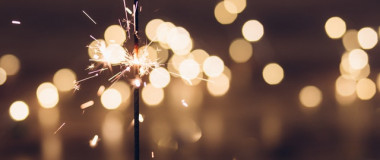 Media Release: New website launches with solutions to support Super funds
MEDIA RELEASE Moneysoft launches new website to support super fund focus December 14, 2018 Financial technology company Moneysoft has launched a new website that showcases its growing range of services to large...
Read more