Business Hub
Christmas Edition: Worthy Wednesday Savers
This year Christmas has come around a little too quick for my liking. One minute I'm buying Easter eggs, the next Halloween treats and now it's Christmas decorations. Secretly whispering in my ear…"Get ready! Christmas is here, when are you going to decorate your home or office to resemble this festive season?" No doubt that there are amazing ornaments, lights and candy canes everywhere, but when you have a budget, you have a budget to stick to. After hours of searching through sites, I must say 'damn people are creative' and cudos to them. After much anticipation I have decided to join the band wagon, get out my glue gun and join the creativeness this season has to offer.
1. Wreaths
We all know the pretty ones can be expensive but there really are ways out there to bring the magic to your doorstep without paying big bucks. Foam wreaths can be purchased at any art and craft stores, it's that simple then just start decorating. From fabrics, to colourful bubbles pinned to the foam, bows (the ones you decorate your gifts with), fake flowers, pine cones, burlap fabric…the ideas are endless. For more ideas search on Pinterest.
Santa Wreath Tutorial.
Click here
Rudolph the Reindeer Tulle Wreath Tutorial.
Click here
Ornament Wreath Tutorial:
Click here
Ruffle Wreath Tutorial.
Click here
2. Chalk Ornaments
I feel in love with chalk ornaments the moment I saw it, and it's a great way to get kids involved. Whether you have old baubles or buy a cheap back of new ones will do the job. Paint your plastic bulbs with chalkboard paint, let dry, then start drawing your holiday decorations on. Hang on the tree, around the garden or near windows, this is a great idea to bring the Christmas cheer to your house.
3. Magazine Christmas Trees
I have hundreds of old magazine lying around the house, it's safe to say I won't be needing these as pinterest has opened up a whole new world of not only ideas but simply storing them and visiting those ideas later.
To make these decorations and place around the house visit
Mel's mouthful on mothering blog
.
4. Christmas Card Holder
Everyone has vases right? The only thing you need for this decoration are the branches. You can be as frugal as you wish whether you go out to your backyard and collect all the twigs or go to a discount store to purchase a whole bunch. Oh and the other thing you will need are friends to send you Christmas cards to decorate your tree with!
5. Candy Canes
They are literally at the end of every isle in the supermarket this time of year. Buy as many as you wish and start decorating candles, vases, window panes or hanging them off each door…..just try not to eat them as you go past.
6. Outdoor Christmas tree
Creative Cain Cabin have this amazing idea, turn your old painters ladder into a Christmas tree. Easy right? Check out the
tutorial here
for some added flare in your garden or front porch!
7. Table Décor
Vases, vases, vases! Place candles inside and decorate with baubles around the candle. Empty Coffee can painted red, cut an old belt, put felt on the bottom of can to protect furniture. EASY! Tie ribbons around your chairs and place a pine cone and you have decorated chairs.
And there you have it ladies and gentleman a few splashes of Christmas cheer on a budget and you have transformed your home into Santa's little workshop! May your days be Merry and bright and may all your Christmas' be….errr white? Maybe sunny for this Aussie Christmas.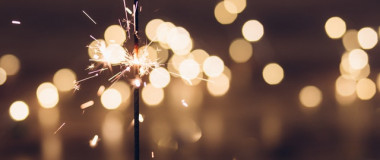 Media Release: New website launches with solutions to support Super funds
MEDIA RELEASE Moneysoft launches new website to support super fund focus December 14, 2018 Financial technology company Moneysoft has launched a new website that showcases its growing range of services to large...
Read more