Business Hub
Extracurricular Activities: How to Earn Some Cash on the Side.
Extra money in your spare time, from a hobby, a part-time business or a few shifts isn't as hard as it may first appear. For many people, it can help to bridge the gap, between incoming and outgoing cash flow. Most of us are committed to the ol' 9 to 5 but could still do with a few extra dollars in the pocket to pay bills, boost savings fund a well-earned vacation, or help with a deposit for a property. Whatever your motivation, you'll need some spare time, a few basic skills and a little bit of an entrepreneurial streak. It's about thinking outside of the box and Moneysoft is here to kick-start the brainstorming. Dependent on your abilities, some of the ideas below are good for a quick buck, while others could well turn into consistent streams of cash. Ladies and gentlemen, in no particular order, the nominations are:
Sell unwanted and/or second-hand items — like clothes, furniture, electronics, books and toys — online on Gumtree, eBay, even Facebook.
Tutor school students in a subject you specialise in, like maths, science or a language.
Participate in focus group studies and get paid for your opinions by market research companies.
Rent out unused space, such as a bedroom or garage, either long-term to a housemate or short-term to tourists and students via sites such as Airbnb.
Offer basic services like cleaning, ironing, mowing lawns, gardening, clearing gutters and other similar "odd jobs" that people don't have time for… or would rather not do.
Become an Uber driver and earn cash by driving people around in your free time.
Sell handmade wares such as art, jewellery and candles on Etsy.
If you're great with kids or pets, consider babysitting or dog-walking… respectively, of course.
Have a garage sale; do a letterbox drop to let your neighbours know it's on.
Sell your skills and expertise — whether they are creative, administrative, technical or a trade — on Airtasker.
Offer your services as a personal assistant and run people's errands: pick up dry-cleaning, do grocery shopping, wait for home deliveries or be on hand to let in tradespeople.
Earning an extra income and increasing cash flow can be a great short term boost to helping you achieve your goals. For anyone who sees dollar signs in their hobby, it is important to remember that you must stay on the right side of the Australian Tax Office (ATO). Being able to spot the difference between a hobby and a business is important. Sometimes an extra-income earner starts as a hobby, then someone realises they can make some money by for example, selling online, or at the markets ongoing. If you are in any doubt about income thresholds whatsoever, it is always best to seek professional guidance from an approved Tax adviser. You can visit
www.ato.gov.au
for more details.
Disclaimer: The content within is general or publicly available information only. Speak with your financial adviser or accountant, for advice aligned to your specific circumstances.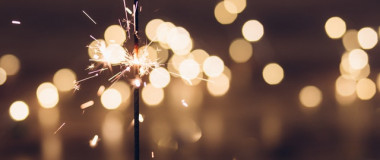 Media Release: New website launches with solutions to support Super funds
MEDIA RELEASE Moneysoft launches new website to support super fund focus December 14, 2018 Financial technology company Moneysoft has launched a new website that showcases its growing range of services to large...
Read more