Business Hub
How advisers can learn about change management and make their business stand out
Be the change you want to see in the world: how advisers can learn about change management and make their business stand out
The advice industry is rapidly evolving, leaving many advisers wondering just how to keep up. Moneysoft founder and managing director Peter Malekas finds that when it comes to change you can believe in, many of the answers are close to home.
A change is as good as a holiday – but without effective management, staff often pack their bags for good. You can hire intelligent leaders who anticipate what's ahead. You can use systems to work smarter. You can focus on the customers who contribute greatest value. But all those things can still come to a grinding halt if people
can't change
. People are both one of the biggest obstacles yet can be the most powerful sources of advantage when it comes to change for the better.
The answers are closer than you think
Helping individuals navigate change is at the heart of advisers' business. Every day, clients rely on you to guide and motivate them to reach their financial goals. Looking in the mirror can provide invaluable insights about how to make successful change in your own business. Self-reflection is an important part of managing organisational change, according to global management consultancy
McKinsey
. Its research has found that around half of change management efforts fail because people just keep doing what they've done before. Discovering individual motivations is a critical part of helping people embrace change and sustain new behaviour.
A two-way street in adviser-client communication
Trust and open communication are the foundation of a strong adviser-client relationship. That begins with meeting clients where they are, speaking their language, and using tools and technology, that truly engage them. And the same goes for relationships with staff. Establishing ongoing dialogue with your team, and demonstrating that you're genuinely interested to hear what they have to say, are essential. If their feedback is less positive than you hoped, simply being prepared to take the rough with the smooth builds credibility as a leader. Plus, you might be surprised how good their ideas are – after all, advisers are experts in understanding what their clients' issues are and how to solve them. Applying this skill set with your own staff set you apart. Effective change management combines both top-down and bottom-up elements. When team members are the ones who identify a pain point that can be addressed and contribute to finding a solution, it gives them an opportunity to shine and boosts their buy-in to change. Because people only change if they want to.
Change that has something in it for them
, whether by relieving an issue with the status quo or offering the promise of greener grass on the other side, significantly increases the probability of success.
Coaching the coach
Developing a financial plan is often the easy part of the advice relationship. The hard part is the ongoing guidance of clients, step by step, to achieve their goals. Helping them visualise the tangible outcomes they're working towards, motivating them to stay on track, and providing tools that clearly show their progress are all part of the ongoing coaching process – and skills that distinguish you and your business from the competition. Change is a lot easier to deal with when it becomes a natural part of everyday life, rather than a periodic major upheaval. That principle is central to the agile methodology, which is based on making ongoing iterative changes in a collaborative team environment. Agile has its origins in IT development, but is rapidly making inroads in management across everything from banking to winemaking. The accelerating rate of change means that preparing for it is like training for a marathon. Sometimes you need to work on endurance, while other times a sprint for the finish is required. Knowing how and when to pace yourself is essential. And training involves repetition – not just for the body, but also for the brain. It can take hearing new information several times before it sinks in and makes sense. Change management consultancy Prosci
recommends
sharing key messages with staff between five and seven times.
Two steps forward, one step back
Adapting to change can be a bumpy ride – there's a reason it's referred to as survival of the fittest. Having the resilience to see one step back after two steps forward as a normal part of the process, rather than a sign of abject failure, is essential. The agile methodology uses a test-and-learn approach to incrementally refine plans. It's key to a culture of experimentation, where people have the courage to suggest solutions and risk making mistakes to get to a better outcome. In the race to meet the challenge of the evolving advice industry, the winners will be those advisers with the commitment to keep on moving, even if it sometimes means changing direction (or even taking a step back).
This article was originally published in Professional Planner on Tuesday, October 31st, 2017.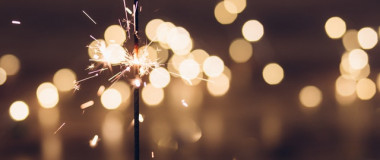 Media Release: New website launches with solutions to support Super funds
MEDIA RELEASE Moneysoft launches new website to support super fund focus December 14, 2018 Financial technology company Moneysoft has launched a new website that showcases its growing range of services to large...
Read more