Business Hub
How to blitz opt-in
Advisers can leverage new cloud-based technology to deliver a compelling value proposition that's easy to articulate but hard for clients to resist. Peter Malekas writes. Financial advisers are under increasing pressure to demonstrate their value and justify their fees with the regulator's controversial opt-in rules now law. Under amendments to the Future of Financial Advice reforms, new clients must formally opt-in for advice every two years. Effectively, advisers must write to clients who signed up for advice after July 1, 2013 and ask them to continue paying for professional advice. This follows legislation which came into effect in mid-2013 requiring advisers to send every client an annual fee disclosure statement. For many advisers, opt-in is a scary task. It's relatively easy and straightforward to demonstrate value in year one and two when there are regular meetings, goals are set, insurances are bought and an investment strategy is put in place but as the years roll on, it's progressively harder for advisers to find meaningful things to do to add value. To make matters worse, consumers are getting more and more demanding. For trusted advisers who have a close personal relationship with their clients, evident by regular contact, deeper conversations and an intimate understanding of their unique situation and goals, opt-in and fee disclosure will simply be two more client communications that need to be sent out and followed up. Outside of that, it's a real risk asking disengaged clients to continue coughing up for service and advice they either don't get or don't value. A growing number of advisory firms are using new cloud-based money management tools - which aggregate and track a client's bank, superannuation and investment accounts to provide a holistic view of their total financial situation - to help them engage with clients and deliver tailored advice around budgeting and cashflow management. As the industry continues to move away from product-based transactional advice around insurance, super and investments, and towards strategic goals-based advice, it's essential for advisers to have tools which make it easy to monitor a client's cashflow and how they're progressing towards their objectives. In an increasingly complex financial world, it may sound overly-simplistic and counterintuitive for advisers to get back to the basics of helping clients save, budget and manage their cashflow but it ensures everyone is building on the right foundation. With the right technology, advisers can quickly identify and address fundamental problems. Advisers no longer have to be the last to know if a client has lost their job, been left a large inheritance or won the lotto. Cloud-based tools can be set up to immediately alert advisers of any major changes to a client's account. If a significant financial event occurs in a client's life, their adviser will know about it and will be in a position to provide proactive advice and support. Alerts can be set up to inform advisers if a client falls behind on their goals or conversely, if they hit a target and achieve a major goal. It's no longer a case of waiting until the next quarterly review to find out a client's position. The real power of budgeting and cashflow management is that it's within a client's control, unlike the direction of equity markets. Clients may not have any control over how much they earn but they can make a decision to start saving and planning early, which will deliver quick wins as well as having a long-lasting impact. Technology allows advisers to model and visually show clients the impact certain events will have on their goals, for example, buying a new car or taking out a $1 million mortgage versus a $500,000 mortgage. It allows advisers to identify and address poor financial behaviour and expand into a financial coach-type role, complementing the work they already do around insurance, super and portfolio management. It's a compelling proposition which is easy to articulate and ask clients to opt-in for. Lessons from robo-advice In the new advice world, there's no place for financial product specialists. If the automated adviser trend has proved anything, it's that portfolio construction and investment management is increasingly being commoditised but trusted advisers who guide and support their clients along the financial journey can't be replaced with a robot. As the advice proposition evolves and advisers assume the role of a financial coach, client conversations will change. They won't focus on market volatility, asset allocation, portfolio performance or even fees. Instead there'll be more discussion around how well clients are tracking towards their goals and if not, how can they get back on track. Conversations will be more positive and productive. The tangible benefits of professional advice will be abundantly clear and clients will accept more responsibility for their financial decisions. This article was authored by Peter Malekas, the managing director of Moneysoft. It has also been published in the December 2015 / January 2016 print edition of IFA Magazine.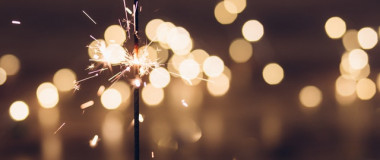 Media Release: New website launches with solutions to support Super funds
MEDIA RELEASE Moneysoft launches new website to support super fund focus December 14, 2018 Financial technology company Moneysoft has launched a new website that showcases its growing range of services to large...
Read more