Business Hub
How to Budget for a Renovation
I'm a big fan of
The Block
– every season I watch it religiously and try to convince my partner that a refresh of our place would be mentally rejuvenating. New, fresh surroundings mean a new, fresh beginning – well, for me anyway. I managed to twist his manly arm and we have just finalised the budget, the layout and our suppliers. I thought I would write down some points of advice when it comes to renovating on a budget and the best practice to not only get what you dreamed of but also value for money.
Clear Plan
Grab a pen and paper (the old fashioned way) and write down everything that you want to achieve, like a wish list. Floors, extensions, bathroom updates, laundry re-vamps, walls, windows – whatever it is that you want to renovate, write it down. Just to be clear, if you are on a budget this plan will change. Don't be disappointed - be proud that you are actually prioritising what is important in this renovation and to your wallet.
Budget
I always say this word is thrown around so freely and has honestly lost the significance of what this means to any individual. Look at your savings and determine a budget – ensure that in this budget you include upcoming bills, mortgages, and any other expenses you will incur in the weeks or months that you will be renovating, because at the end of the day you will still have to pay for all of these. For us personally, because we are building an extension to the house and updating existing rooms, we decided to set a budget for each existing room. Each room will have a budget of $1500 – that includes new window fixtures, a few pieces of new furniture, decorating and floorboard polishing (and yes, we did work out floorboard polishing per room to include it in that room's budget). The extension, however, was a completely different budget that we set; walls, windows, insulation, lighting, new floorboards and doors are the main priority. Shopping around for a good and cost-efficient labourer is time-consuming, however, it will save you a bit of money in the end. Then we will be treating the extension as an existing room and setting a budget for the furnishings and décor.
Research Your Renovation
Ensure that if there are any additions or extensions to your existing home, you get in contact with your local council to make sure you are not breaking any regulations. Remember, you will always be going back to your budget, so if the council disapproves anything see it as a positive as you may have more money to spend elsewhere on your renovation.
Shop Around
Renovating is time-consuming but you are already involved, so why not do your research and shop online to get the tiles you want for a cheaper price? Believe it or not Gumtree really helped us when we were searching for plumbers, electricians and chippies. Contacting a few people
,
and getting some quotes together will also help you save on the big things. For building supplies, also check Grays Online.
DIY
There are a few things that you could do yourself that will help you on your budget. Painting is just one of them; heading down to Dulux or Bunnings and buying the paint then doing all the hard work yourself will leave your pocket with some extra cash. Landscaping, demolishing, removing tiles, plastering are all jobs that can be learnt, especially with tutorials all over the web. My husband is excited to plaster the walls once they have been put in place – and I'm even more excited to watch…
Break It Down
If you are going to do the whole house, break it up into rooms; the easiest way to not get stressed is to then break it up into the jobs within each room. Hanging on the doors of each room is a white board paper (from Officeworks). Each room has a list of tasks that need to be achieved, the person in charge and when it needs to get done by. When you are organised chances are you won't need to fork out more money for rookie mistakes that may be made. We started last week – fingers crossed it all stays on schedule and, more importantly, on budget. When we have completed this massive project I will be sure to post about the "do's and don'ts" on renovating.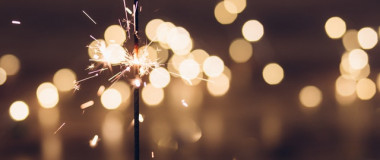 Media Release: New website launches with solutions to support Super funds
MEDIA RELEASE Moneysoft launches new website to support super fund focus December 14, 2018 Financial technology company Moneysoft has launched a new website that showcases its growing range of services to large...
Read more