Business Hub
How will you address the changes coming from the Banking Royal Commission?
How will you address the changes coming from the Banking Royal Commission?
The Banking Royal Commission findings will bring about permanent change across the financial services industry.
Moneysoft's founder and former financial adviser, Peter Malekas says financial advisers and mortgage brokers should be taking the opportunity to look at their business model as a whole and in particular, the model they use to charge their clients.
Financial planners and mortgage brokers have found themselves in the cross-hairs in recent years – now the entire financial services industry is again under the spotlight, thanks to the Banking Royal Commission.
The treasurer has already indicated that government will embrace the recommendations contained within the report handed down by commissioner Hayne, on Monday.
Now, more than ever, it is a critical time to take a step back and re-evaluate your own business, client service offerings, compliance efficiency and value proposition.
Impact upon clients
The Royal Commission is not going to go away and as it's so public, your clients are the ones that will be looking to you now more than ever to guide and reassure them.
They'll be looking to you as their financial professional to reassure they have everything in check and that they remain on track to reach their financial goals.
So, rather than focus upon the negatives, is it time to look at other ways to increase your client satisfaction, ongoing engagement and how to get ahead of the game from a regulatory perspective?
Know your customer
Financial planners have a regulatory obligation to act in the consumer's best interests, yet throughout the commission (and made very public), ASIC raised concerns that many are not sufficiently researching and considering their client's existing financial products or even basing judgements on their client's relevant circumstances. This same obligation is on it's way to mortgage brokers.
Every financial professional should have a clear view of their clients' financial behaviour these days; there's no excuse not to, given every account and investment can now be linked and analysed through technology, in near real-time, making information quickly accessible and readily available.
The benefits of a Financial coaching service
Many financial professionals have led the way by updating their service propositions to reflect the needs of their clients. They have been able to help wealth accumulators and retirees to manage their wealth, spending and cashflow, allowing them to introduce a fee-for-service model and in doing so, they are demonstrating ongoing value to their clients.
Using Moneysoft to very quickly get a view of a client's financial behaviours and overall net wealth, hundreds of brokers, advisers and financial coaching practices have been able to introduce a structured wealth management, saving, budgeting and cash flow monitoring service and as such are reporting higher levels of client engagement and satisfaction, and a spike in new business.
Since the launch of Moneysoft Lite, we now have advisers and brokers using Moneysoft Lite and Pro (both available within the same platform) to firstly engage clients in the idea of financial coaching, then progress them into an ongoing service with more in-depth engagement via Moneysoft Pro.
For many this 'ready to go' approach is perfect. For others, who want to take personalisation to that next level, we have configured customised white labels versions of our technology to fit our customers' service proposition and the client journeys they are providing – across both desktop and mobile apps.
Integrations are becoming more and more important and so we are working on key updates to make the entire operational process smoother. Watch this space for our forthcoming updated integration rollout with XPLAN.
Just as interest rates will inevitably rise so markets will inevitably suffer another downturn, sorting good advice from bad.
While the Royal Commission has judged the industry as a whole, it's surely better to decide which side of the ledger you're on. Make your services stand out and take the opportunity to make that a very clear value proposition for your clients.
If you would like to find out more why not view the short video or even take a trial.
Or if you'd prefer to have a conversation, please call us on 1300 850 878 and ask to speak with one of the sales team.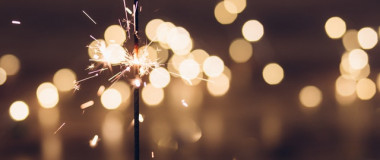 Media Release: New website launches with solutions to support Super funds
MEDIA RELEASE Moneysoft launches new website to support super fund focus December 14, 2018 Financial technology company Moneysoft has launched a new website that showcases its growing range of services to large...
Read more