Business Hub
Media Release: IOOF partner with Moneysoft to launch fincentral cash flow budgeting app
MEDIA RELEASE
IOOF launches fincentral cash flow budgeting app
October 9, 2019
Leading wealth management company IOOF has launched an online budgeting app to assist hundreds of thousands of Australians trying to become more financially independent.
fincentral is a goal-based app that gives users a complete view of their net worth and cash flow in one place.
It allows users to track multiple bank, mortgage, investment and superannuation accounts to know their financial position so they can set goals and monitor their progress.
IOOF is partnering with top Australian software provider Moneysoft to make fincentral available to clients through its almost 1500-strong Australia-wide adviser network.
IOOF Head of Advice Systems and Technology, Umesh Banga, said: "People struggle to manage their money properly if they don't understand their cash flow.
"Financial advisers need to be across this, too, so they can give their clients advice and help them build a long-term wealth creation strategy."
Mr Banga said unlike similar apps, internet banking credentials remain encrypted on the user's own device and is not shared with third parties.
Moneysoft CEO Jon Shaw said his company's vision was to provide a flexible, cloud-based technology platform that enables our customers to differentiate in terms of the experience they provide to their clients.
"We wanted to provide an enterprise-grade solution that met customer needs while being delivered with the flair and simplicity of a start-up," he said.
"Consumers want a financial advice experience that provides the type of service they value most highly, while also meeting their expectations on security, privacy and convenience.
"Moneysoft technology has been designed to do that from the get-go. We're both humbled and proud to successfully deliver this innovative system as IOOF's technology partner of choice."
Mr Shaw said research shows that Australians' financial consciousness is dropping to dangerously low levels. A 2019 study by University of Melbourne found that 85 per cent of Australians are having trouble or just coping with their financial wellbeing.
Research released by Australian Securities and Investments Commission (ASIC) in August 2019 (Financial advice: What consumers really think) showed that while 27 per cent of Australians had received financial advice in the past, fewer than half had done so in the last 12 months.
Almost eight-in-ten people agreed that financial advisers have expertise that they lack.
"The system that IOOF and Moneysoft have delivered addresses this – it gives people information and allows financial advisers to help them budget and manage their cash flow cost-effectively," Mr Shaw said.
Mr Banga added: "We believe IOOF's role is to deliver advice-led wealth management for all Australians. fincentral is another demonstration of our commitment to the power of advice.
"fincentral is using secure technology to put information about their finances into the hands of everyday people and their advisers."
Mr Banga said IOOF was partnering with Moneysoft to make fincentral available because it met so many client needs.
More information at https://www.fincentral.com.au/
About IOOF Holdings Ltd
IOOF has been helping Australians secure their financial future since 1846. During that time, we have grown substantially to become one of the largest groups in the financial services industry. IOOF provides advisers and their clients with the following services:
Financial Advice services via our extensive network of financial advisers and stockbrokers.
Portfolio Management and Administration for advisers, their clients and hundreds of employers in Australia.
Investment Management products that are designed to suit any investor's needs.
Further information about IOOF can be found at www.ioof.com.au
About Moneysoft
Moneysoft is an independent Australian financial technology company established in 2012. It provides innovative and customised products and solutions to the financial services industry.
Helping Australians to quickly gain an accurate and reliable view of their complete financial situation, Moneysoft plays a crucial role in the journey towards financial literacy and engagement.
The partnership with IOOF further enhances Moneysoft's offering as a market leader in financial management solutions, allowing businesses to improve their overall customer engagement.
For more information about Moneysoft visit https://www.moneysoft.com.au/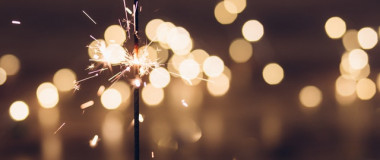 Media Release: New website launches with solutions to support Super funds
MEDIA RELEASE Moneysoft launches new website to support super fund focus December 14, 2018 Financial technology company Moneysoft has launched a new website that showcases its growing range of services to large...
Read more