Business Hub
Just one stop on the path to financial wellbeing
From Perth to Paraguay, we're all speaking the same language when it comes to our financial wellbeing. But our ability to walk the talk is a different matter. Peter Malekas reflects on the evolving financial literacy journey and why it's more important than ever for financial advisers to understand their clients.
Knowledge is power, but knowing better doesn't automatically translate to doing better. Financial literacy may be the term we commonly use but it's financial capability that determines whether people reach their goals. The distinction may be subtle but common sense tells us that what people do often differs from what they know. Ongoing research is revealing just how true this is. The University of Bristol's Professor Elaine Kempson has led studies across the world and found there is a surprising degree of agreement about what average people view as financial wellbeing. And the key behaviours that drive financial wellbeing are people's propensity to overspend, to borrow, and to save for the future. But individuals' attitudes, motivations, and personal biases, together with their social and economic environment, are often a more significant influence than financial knowledge and skills. "Knowledge and skills only have a value if they bring about some kind of behavioural change – and yet the impact of knowledge on behaviours was mixed," she said at an ASIC
presentation
on financial literacy late last year. [caption id="attachment_3302" align="alignleft" width="940"]
Source: A priori model of the determinants of financial wellbeing, Personal Finance Research Centre, University of Bristol.[/caption]
Determinants of financial wellbeing
For example, a comprehensive survey conducted in Norway, where financial wellbeing levels are generally high, analysed the factors behind people's propensity to overspend. "The key factors are knowledge and experience of money management, which is encouraging, but it's also a whole range of motivations, attitudes and biases," she said. Over-spenders had issues with time orientation (a short-term focus), impulsivity, self-control and liberal attitudes to credit use. Other deep seated biases which affected general financial behaviour include social status (being influenced by those around you), locus of control (how much you feel you can control your own fate), and risk appetite. Many of these issues aren't new to Australian financial services regulators. In fact, Australia is at the leading edge, despite having a fraction of the resources of those in the UK, according to Professor Kempson. Nonetheless, combating these deep-seated tendencies is no easy task and needs to rely on far more than education.
Learn to motivate as well as educate
Curbing detrimental behaviours such as overspending isn't simple but the research presented by Professor Kempson reveals some surprises about what does work. So-called 'edutainment' can have a significant impact by imparting positive social messages in a realistic setting. For example, a lengthy sub-plot in popular South African soap opera 'Scandal' focused on a key character who got into financial difficulty by over-spending. It had an unexpectedly positive effect on the behaviour of those who followed the program when measured against a control group. Apps and online financial tracking tools are also a powerful motivator and change agent according to the research. Social marketing and commitment devices (think of the way the FitBit encourages people to meet their health goals) can also combat behavioural biases and nudge people into making step-by-step changes. At the other end of the spectrum, one-off financial workshops delivered in a group setting have been found to be less effective in motivating and sustaining changes to behaviour.
How to change behaviour to encourage financial wellbeing
This research underlines the power of ongoing holistic financial advice tailored to individual clients. Education needs to be combined with multi-faceted strategies that truly change behaviour over time. It involves understanding clients as individuals to engage with them in ways that tap into their personal attitudes and motivations. Advisers are the natural conduit to help clients develop this greater self-awareness and to sustain behavioural changes over the long term. But this isn't a one way street. The benefits are so transparent that more and more clients are willing to pay for this type of advice. This can produce new revenue streams for practices.
Financial tools
also have a key support role to play. For example, for people who have an external locus of control, having real-time access to their financial position and clear visibility of their spending and saving patterns can help build a sense that they are the masters of their own destiny. This year, ASIC will develop the next stage of Australia's National Financial Literacy Strategy for 2018 and beyond – there's also talk of renaming the initiative to align with the global shift from financial literacy to financial capability. Financial wellbeing is a global concept, but the journey to get there is very much an individual one. Luckily, with expert advice on hand to translate, educate and motivate, clients don't have to go it alone. This article is also published in the Professional Planner, under the title 'Financial literacy alone won't buy economic security'.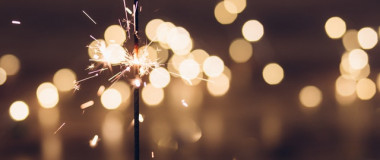 Media Release: New website launches with solutions to support Super funds
MEDIA RELEASE Moneysoft launches new website to support super fund focus December 14, 2018 Financial technology company Moneysoft has launched a new website that showcases its growing range of services to large...
Read more