Business Hub
Moneysoft expands footprint with Investfit and Xeppo integrations
Moneysoft has struck new deals to integrate its cashflow as a service solution with goals-based advice software Investfit and software data connector Xeppo.
The partnerships bring together powerful technology and the capability for financial services providers to offer customised solutions that meet the individual needs of their client base.
Moneysoft founder Peter Malekas, said the integrations will unlock new insights for financial services businesses, supporting deeper client engagement while also identifying future leads and increasing efficiency.
"We're putting control back into the hands of funds, advisers and brokers to say what they want to achieve and how they want it to look and feel. These new integrations mean we can develop customised solutions that incorporate their existing platforms, providing a seamless client experience."
Xeppo, developed by Adelaide-based Opex Consulting, connects information from across existing platforms to give advisers, wealth managers and accountants a holistic view of their entire client base.
"The integration with Moneysoft brings in new information about clients' assets and liabilities. When that's combined with data from the other systems a practice uses, it gives a complete picture resulting in a stronger ability to understand their clients and provide tailored recommendations," said Opex Consulting managing director, Paul Campbell.
The integration is made possible by Moneysoft's open architecture, which enables it to work seamlessly with other platforms. The financial services sector is undergoing a period of innovation driven by low-cost cloud computing and a broad endorsement of open data principles, including by the Productivity Commission and a lower house government committee.
"Open data empowers consumers with greater control over their information, helping them drive their financial wellbeing – that's at the heart of what Moneysoft is all about," said Jon Shaw, Moneysoft's CEO.
"Moneysoft was built from the ground up with open APIs (application programming interfaces), which allows us to offer scale and efficiencies without the need for businesses to completely overhaul the way they work." Investfit allows advisers to seamlessly collect and feed information about a client's financial position into their actuarial goals-based analysis.
Investfit co-founder Ed de Salis said, "Combining Moneysoft's real-time data on client spending patterns with our real-time modelling underpins robust asset and investment recommendations. Integrating the two will save advisers time and reduce manual processes."
The integrations with Xeppo and Investfit follow last month's announcement of Moneysoft's partnership with financial planning software FinPal to extend and streamline their software. These integrationsbring the total number of companies that have integrated Moneysoft technology and its range of solutions into their own platforms, to eight.
They include XPLAN, Link Group, Prospera and FinPal. The users of these integrations are wide-ranging and include Mortgage Choice, Clearview, RI Advice, Millenium3, FSP, Fortnum and more.
This article was originally posted in 2017.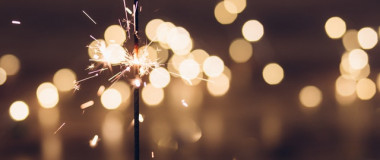 Media Release: New website launches with solutions to support Super funds
MEDIA RELEASE Moneysoft launches new website to support super fund focus December 14, 2018 Financial technology company Moneysoft has launched a new website that showcases its growing range of services to large...
Read more