Business Hub
MONEYSOFT LAUNCHES INNOVATIVE BENCHMARKING TOOL FOR ADVISERS & CLIENTS
March 8
th
2016: Financial advisers now have access to a new benchmarking and reporting tool, giving them unique insight into the spending habits of their client base and the ability to compare the financial behaviour and performance of individuals against their peers. The innovative comparison tool is integrated into cashflow, budgeting and savings management platform Moneysoft and is available free to Moneysoft business account holders. It aims to foster deeper client discussion, engagement and understanding. The tool divides clients into three broad categories: singles, couples and families, allowing them to compare their financial position and behaviour relative to their peers in real time and over a period of time. Advisers can also generate personalised reports including a 'Budget versus Actual' report and a 'Spend Analysis' report. According to Peter Malekas, Moneysoft managing director, being able to show people exactly what their peers are doing with their money is an extremely powerful and motivating tool. "While everyone is running their own race, the fact is many people are concerned about '
keeping up with the Joneses
' and it's human nature to be curious about what others are earning, saving and doing with their money," he said. "Equally, people should know and be encouraged if they're doing relatively well when it comes to their money management goals. This tool gives them insight into the financial behaviour of other singles, couples or families, and further strengthens the advice conversation around cashflow and budgeting." The new service, which was developed in collaboration with Steve Crawford, of Experience Wealth and Your Spending Coach, was designed to allow advisers to deliver even more value to their clients' money management process. "The biggest value of having a peer group to compare your results, is that it gives your clients a perspective outside their own world, that is taken from other people just like them" Crawford said. "This perspective is especially valuable to clients when it comes to making big decisions like changing and needing to reduce lifestyle spending to increase savings so they can achieve a goal, for example a new property or to accommodate for maternity leave." Malekas added that Moneysoft's new comparator tool enabled practices looking to add a money management offer, to benchmark the performance of individual clients using their own data, as well as the ability to use alternative proprietary data sets, to create a tailored service to suit their own or their practice's requirements.
For more information, please contact:
Neil De Beger, Moneysoft head of marketing
neil.debeger@moneysoft.com.au
This release was published by the following financial titles in March 2016:
Adviser innovation
Professional Planner
IFA
Money Management
Financial Observer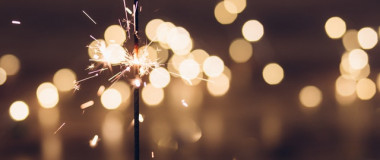 Media Release: New website launches with solutions to support Super funds
MEDIA RELEASE Moneysoft launches new website to support super fund focus December 14, 2018 Financial technology company Moneysoft has launched a new website that showcases its growing range of services to large...
Read more