Business Hub
Mother's Day Gift Ideas
It's that time of the year again, where we all get that warm and fuzzy feeling about our Mums' and try to find the perfect gift for her. That's right folks Mothers Day is here! You find yourself looking at everything, from window shopping, to looking through catalogues, and more so late night browsing online with a cup of coffee searching for that gift that says Mum you're amazing. The gang here at Moneysoft think Mums are phenomenal, so we have put together a little guide to help you find the perfect gift to help celebrate Mothers day and not break the piggy bank in doing so.
1. Etsy
Nothing says Mum you rock with some gorgeous handmade & vintage items, art and supplies that mum will surely be impressed by.
Visit here
to see a range of gift ideas.
2. Red Balloon
Why not treat Mum to a night out in gorgeous Sydney with a champagne breakfast or spoil her with a massage. Red Balloon have some great ideas to spoil mum, who doesn't love High Tea ? Do yourself a favour and
check out
all the deals on offer.
3. Living Well
Its the simple things in life that can bring us the most happiness at times, the perfect tote bag, retro magnets, the tea towel that makes mum smile, the candle holder that brings back memories of a serene holiday she took before the kids. Be sure to have a good look at some of the 
gorgeous gifts
on offer.
4. Snapfish
The perfect gift idea for Mum why not take her favourite photos of her children, her grandchildren, her wedding photos and create a canvas or photobooks, everyone loves a good photo !
5. Donations
Please check this gift idea out, it is a great way to give something that will make everyone feel they are contributing and making someone else's life that little bit more bearable. Mums have a special way with helping, just remember all the grazed knees, the chicken soup when you weren't feeling the best, all the school projects and your first heartbreak, Mums just know how to make it better.
Visit Care Gifts.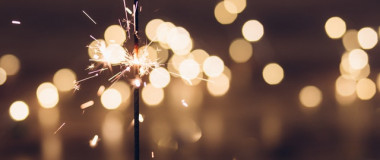 Media Release: New website launches with solutions to support Super funds
MEDIA RELEASE Moneysoft launches new website to support super fund focus December 14, 2018 Financial technology company Moneysoft has launched a new website that showcases its growing range of services to large...
Read more