Business Hub
Pay for technology but make sure it pays off for you
Moneysoft founder Peter Malekas believes in technology. He also believes technology vendors should pay their own way. "What you pay for something, you should get back at least 10 times in revenue," he told an audience at the Adviser Innovation Summit 2018.
"I call that my one-to-ten ratio. If you're paying $20 for something, you should be charging at least $200 for that. Why? Because there's a cost and a return on investment over time before you actually make money." Financial planner Adele Martin is living proof that the one-to-ten ratio can work.
The founder of Firefly Wealth is using Moneysoft technology to turn a previously manual cashflow and budgeting service into a scalable proposition. "I used to have those budgeting conversations one-on-one – really manual and time intensive," she says of clients in her 'Money Buddy' program.
It would take 50-60 hours of administration – the equivalent of a $24,000-plus cost to business to service – before they eventually became full service clients, she says. Moneysoft, which automates client expenditure data collection and analysis, has changed that.
"I still have the same revenue – $500 to $1000 for each of these people – but I haven't had to have such time intensive conversations. So I have been either selling from a webinar, doing it en masse; or selling it from the website; or having a 10-minute conversation and that leads to the sale, rather than hours' worth of work. "It's now very much a scalable proposition and we could have eventually thousands of people. In the fitness space, what does Michelle Bridges do? She scaled using technology and Facebook Groups, which is what we've done with Moneysoft." Malekas, a former financial planner and accountant, set up Moneysoft in 2012.
Its initial product, Moneysoft Pro, focused on allowing financial planners to offer clients cashflow as a service and the company has since expanded with products including Moneysoft Lite and Moneysoft Round-ups.
"We have our own methodology: we run very lean, we are constantly re-iterating. We run our own advice roundtables as well… it's a mixed group of customers, some that have had no success whatsoever with Moneysoft, some that are actually blitzing it. What that does is enable everyone to hear the good, bad and ugly'we're constantly learning." Martin, who has been in the industry for 17 years, said she initially used a manual data collection process, followed by Xero, before moving to Moneysoft.
"I probably talked to these guys for two years before I made the decision to actually move… I wanted to partner with someone who specialised in that cash flow space. Personally, I think when someone tries to do everything, they end up not really mastering anything."
Moneysoft Lite and Pro are white-labelled, creating another valuable engagement and branding tool for advisers, and can be integrated with other popular software such as Xplan. Martin says younger clients, which are now her focus, as well as older retirees can benefit from cashflow and budgeting services.
She recently helped a client who wanted to buy their dream house and change their career by analysing their expenditure with Moneysoft. "Because we've been tracking their data for years I was able to say to them 'Guys, if we cut your groceries and entertainment slightly, that dream house is totally possible.'
You could see the huge weight that is lifted off them. "They now have certainty, they now have a plan that we are tracking against. It makes me a much better adviser, I can make decisions with more confidence because I have real data."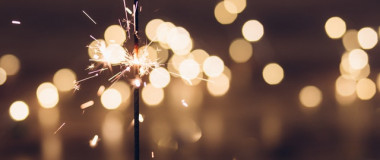 Media Release: New website launches with solutions to support Super funds
MEDIA RELEASE Moneysoft launches new website to support super fund focus December 14, 2018 Financial technology company Moneysoft has launched a new website that showcases its growing range of services to large...
Read more