Business Hub
Qualifying the value of a financial coaching service
Advisers who can help wealth accumulators and retirees manage their spending and cashflow will be able to demonstrate their value and justify their fees year-in and year-out, Peter Malekas writes.
Advisers who have introduced a structured saving, budgeting and cashflow management service are reporting higher levels of client engagement and satisfaction, and a spike in new business.
According to research conducted by Moneysoft, advisers who provide advice and coaching on saving, budgeting and cashflow management are having deeper client discussions, particularly among wealth accumulators in the 30 to 45 year age bracket who want to "get organised" and "gain control" of their financial lives.
By adopting cloud-based money management tools, which gathers client account balance and transaction data from a wide range of financial account providers, they're able to gain a detailed and accurate understanding of their clients' true financial position, identify behaviour which may be holding them back from achieving their goals, and better meet their obligation to know the client. Advisers are then sharing those insights with clients.
They're using technology to bring traditional, stagnant budgeting and cashflow processes to life by visually showing clients the impact of their behaviour and how positive changes, such as controlled spending, can help them achieve their goals quicker. Anecdotally, the growing popularity of saving, budgeting and cashflow management advice is being driven by the shift towards objectives-based advice. You can read more about how to engage clients in cash flow in our free introductory eBook.
Advisers who have embraced objectives-based advice have found that in order for a client to achieve their goals they need a disciplined money management plan as well as comprehensive, strategic advice on superannuation, investments and insurance.
The two go hand-in-hand. Few advisers so far, have found a way to make savings, budgeting and cashflow advice a standalone proposition. Rather it's been a complementary, value-added service on top of the traditional strategic advice. However this is set to change, with many advisers indicating they are introducing the whole concept of cashflow as a service proposition into many more of their initial client conversations.
It provides a robust platform for them to reach people no matter where they're at in life with a simple but relevant proposition, and be there to meet their needs as they change over time. With technology, it's increasingly easy for advisers to know when that may be.
Not only can they track account balances and transactions, they can set up alerts to notify them when a client achieves a major goal or receives a large windfall or stops receiving income. This allows them to proactively reach out to existing clients and demonstrate the ongoing value they provide. It's also a compelling proposition for new clients.
Engaging the disengaged
According to a report by ING Direct, 43 per cent of Gen X and Gen Y want help managing their money, especially to meet their savings goals, control their spending and pay off the mortgage.
The ING Direct Truth about Gen X and Gen Y Report found the top three medium to long-term goals of the Gen X and Gen Y cohort are to achieve a comfortable lifestyle in retirement, travel and provide a good life for their children but on a day-to-day basis, their top financial issues are paying bills, savings, making debt repayments and covering family expenses.
By focusing on education and coaching services, advisers can potentially reach new advice markets, like Gen X and Millennials, and by doing so, create new revenue lines.
At the other end of the spectrum, demand for cashflow services from mature Australians in, or approaching, retirement is also high as they shift their focus from accumulating wealth to building a regular, reliable income stream for life.
Given many Australians will spend over 30 years in retirement, a disciplined budgeting, cashflow and investment strategy is essential. Advisers who can help people manage their spending and cashflow, whether they are wealth accumulators or retirees, will be able to demonstrate their worth year-in and year-out. This becomes even more relevant as the industry moves towards a few for service model.
It opens up new markets for advisers and enables innovation around their service proposition. In short, advice and coaching becomes the product not a super fund or insurance policy.
Offering savings, budgeting and cashflow advice has clear financial benefits for financial advisers and it is clear that it has become an integral part of many advice propositions and a key growth and retention strategy. That trend will continue as a record number of Australians prepare to retire from the workplace and look to pass on their wealth to the next generation. Peter Malekas is a former financial adviser and is the Founder and Managing Director of Moneysoft.
If you are ready to offer your clients a cashflow service, take a free 30 day no-obligation trial. You can receive your own personalised Business Account by completing this short form.
Alternatively, you can download our introductory eBook on Cashflow as a Service 'Engaging clients for the long-term'. This article also appeared in Professional Planner with the title "Financial 'coaches' add value to financial advice" on 16th May 2016.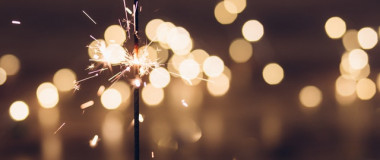 Media Release: New website launches with solutions to support Super funds
MEDIA RELEASE Moneysoft launches new website to support super fund focus December 14, 2018 Financial technology company Moneysoft has launched a new website that showcases its growing range of services to large...
Read more