Business Hub
Release Notes May 2020
1.
Change Transaction Balance Signs
We have introduced a new feature allowing clients or their advisers to manually change the balance sign for transactions, where this data does not match the client's expectations.
From the transactions page, select one or more transactions using the check boxes down the left side. Once selected, use the +/- icon in the bottom menu bar to immediately change the balance sign. Click Cancel to close the bottom menu bar once done.
Changing the balance sign may mean that they transaction categorisation will need to be updated to correctly reflect the transaction as either an expense or income category. All reports relying on transaction data will also be updated to reflect the change to the transactions balance sign.
Note, only existing transactions are effected by this change. Any future transactions will need to updated as they come in.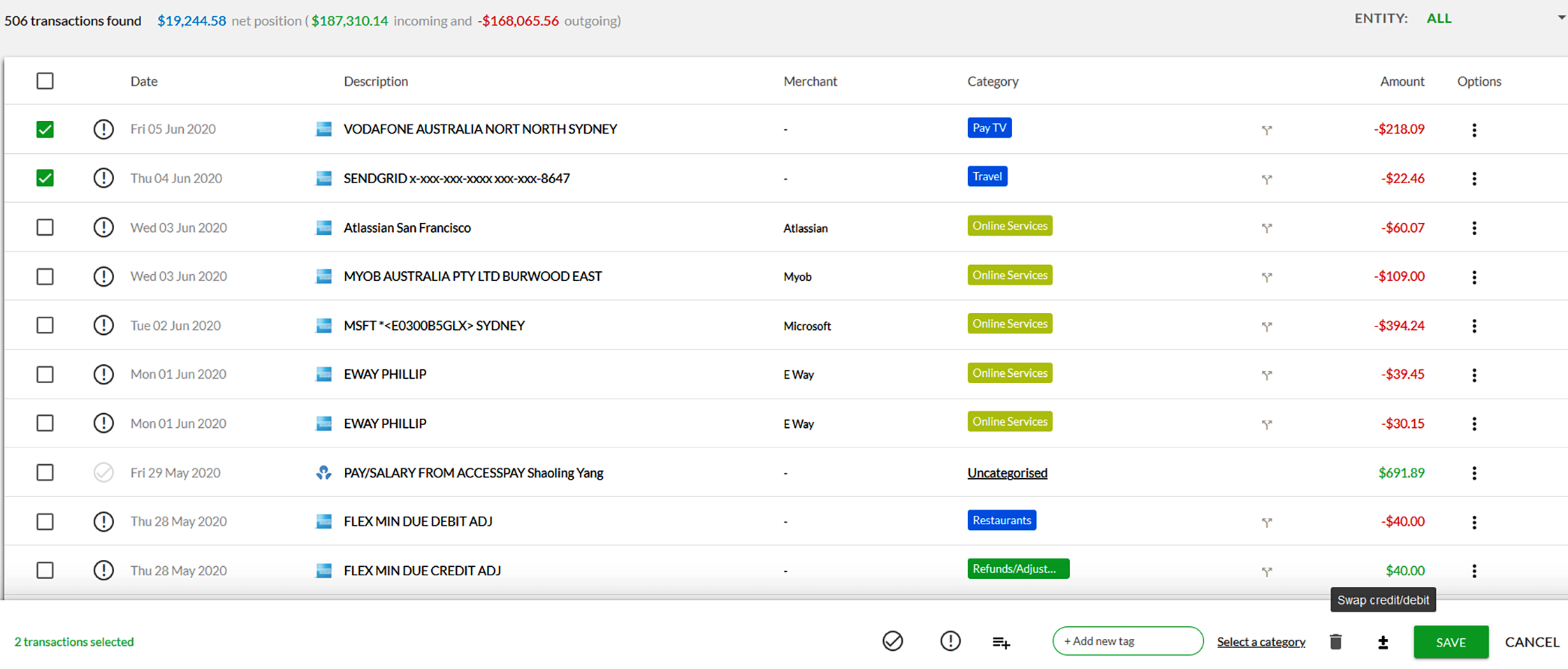 2.
Budget Export Break
An issue where the Budget export as EXCEL WITH FORMULA was being created as an HTML File has been resolved. It will now once again correctly export to excel with the underlying formulae intact.
3.
Adviser Access to Client Account set to Off by Default
We identified an issue whereby newly invited advised clients had their Adviser access to impersonate their accounts set to Off by default. This has been remedied so that all new clients will have this setting default to On as expected.
4.
Deleting Properties not Updating the Net Worth
Deleting a properties was failing to update the Net Worth tile on the dashboard. The misbehaving properties have been located and removed, allowing an accurate net worth position to be correctly displayed on the client's dashboard.
5. D
eleted Entities Remaining
Deleted entities were refusing to take the hint and remove themselves from the client account, reappearing after the My Account page had been refreshed. This issue has been resolved and all deleted entities will no longer return unwanted.
6.
Unnecessary Account Error Removed
New clients were receiving a error message informing them that their accounts could not be found, before they even linked any. This error message was non-sensical and has since been removed.
7.
Updated Business Logo not Flowing through to Client Notification Emails
Updating a business logo from the Business Administrator's, My Account page was failing to flow through to the client notification (alert) emails. This has been addressed, so that new business logos will now be correctly displayed in all instances where they are present.
8.
Individual Client List Sort Function
The sorting function on the individual clients page has been repaired and will once again work allowing for the list to be sorted by each column.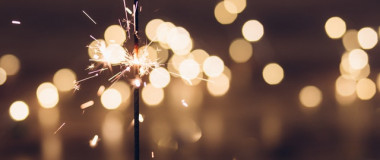 Media Release: New website launches with solutions to support Super funds
MEDIA RELEASE Moneysoft launches new website to support super fund focus December 14, 2018 Financial technology company Moneysoft has launched a new website that showcases its growing range of services to large...
Read more