Business Hub
Release notes October / November 2018
1. Transaction Date Filter
The transaction date has been updated to be consistent across all date instances and to only refer to the ADST and date.
2. Manage Accounts
We have added in a link on the Account Balance tile to take you directly to your financial accounts. This link is now present on both the Net Worth and Account Balance tiles in case one or the other is not available to clients.
3. Email Access Controls
Improved control over who receives emails from the system and when have been implemented.
4. New Tooltips
New tooltips have been added to the system for notes and attachments, as well as for alerts specifically in the Safari browser.
5. Lite Financial Health Check Report and Survey Fixes
The graph colours and labels on the financial health check report have been corrected so they are now consistent right across the report. The generate button has also been removed as this is not relevant for this report.
The Lite survey has been fixed so that it no longer fails to load up correctly and answers can be selected. Answer will now only appear once, with the duplicates having been removed.
6. Goals for Lite Users
Goals for clients on the Lite platform have been reinstated.
7. Individual Account Expired Message
The messaging displayed to individual clients when their account has expired has been updated to be more clear about the steps required to reactivate their account.
8. Rules Updates
A link to the FAQ for rules has been added to the rules module.
The transactions page will no longer reload and return to the first page when a rule is created during recategorisation.
The rule button is once again visible for transactions that have been recategorised.
9. Reports
The unable to locate reports error message has been removed for instances where the client reports have been turned off by the adviser.
10. Client Count Numbers Improved
The total number of clients for a practice have been broken down to display active clients as well as total clients, with Demo clients not being counted as part of the active clients number.
11. Calendar Events
An issue which sometimes caused calendar events to not update across all future months when edited has been corrected.
12. Deleted Custom Categories
Deleted custom categories will no longer continue to display in the budget or the transactions category lists (when recategorising).
13. Account Registration Link
Clients who click on their account registration link from their email invitation to access Moneysoft after they have already registered, will be redirected to the log in page and will not be asked to register again.
14. Mobile Phone Improvements
Responsive design improvements for the Moneysoft website on mobile phones have been implemented and continued improvements will be phased in over time.
For Lite users, the styling of the Health Check report has been adjusted and the goals section fixed.
15. Browser Tab Branding
We have added in an enhancement to allow for white label business partners to display both their business name and brand icon (Fav icon) in the browser tab.
16. Financial Account Improvements
The spinning icon indicating that a financial account is refreshing has been made more obvious to help clients and advisers see when this is occurring.
The error message displayed when the incorrect financial account log in credentials are entered has been updated to be more clear.
Where only one financial account is linked for a financial institution, the Expand all / Hide all option has been removed.
17. Internet Explorer
Internet explorer is no longer fully supported. This browser has essentially been replaced by Microsoft Edge. Users logging into Moneysoft through Internet Explorer will now see a message recommending they use a more supported browser.
18. Multi-Transaction Recategorisation
Recategorising multiple transactions at the same time, will once again update correctly on the screen for all selected transactions without having to perform a refresh.
19. Forgot Password
The forgot password feature forgot how to work, but it has had its memory restored so clients can now once again easily update / set-up a new password as required.
20. Possible Transfers
The possible transfer icon is back and will display against transactions the system identifies as potential transfers.
21. Financial Institution Updates
The missing logos for Velocity Wallet, Velocity Rewards, Leveraged, ESSSuper, Click Loans, Morgans, Firefighters Mutual and Flybuys have all been located and are back in their rightful place. The logo for LGIA Super logo has been updated to reflect branding changes.
The following new financial institutions / feeds have also been added:
·     

Advanced Share Registry Services - Investments

·     

Class - Investments

·     

AFG Home Loans Icon - Banking

·     

Maitland Mutual Building Society - Banking

·     

American Express Membership Rewards

·     

Maitland Mutual Building Society – Investments (Beta Feed Only)

·     

AMG Super Fund - Investments

·     

Maitland Mutual Building Society - Loan (Beta Feed Only)

·     

Australian Ethical Super - Investments

·     

Queensland Country CU - Credit Card (Beta Feed Only)

·     

ANZ - Rewards

·     

Queensland Country CU - Loan

·     

Australian Military Bank - Credit Card (Beta Feed Only)

·     

Queensland's CU - Credit Card (Beta Feed Only)

·     

Australian Military Bank – Loan (Beta Feed Only)

·     

Queensland's CU - Loan

·     

BT Panorama - Super

·     

TWU Super - Investments

·     

BT Panorama - Cash Management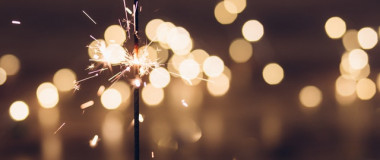 Media Release: New website launches with solutions to support Super funds
MEDIA RELEASE Moneysoft launches new website to support super fund focus December 14, 2018 Financial technology company Moneysoft has launched a new website that showcases its growing range of services to large...
Read more