Business Hub
Tips For Saving Money For The Upcoming Festive Holidays
We're not saying you have to be a Scrooge these festive holidays but we've neatly wrapped up a few simple tips, on how to indulge in some Yuletide cheer without the financial hangover. It's our gift to you! Make a list and check it twice If you need to buy gifts, then compile a roll call of the people you need to buy them for with a budget for each, so you know how much you can afford to spend. Less is more To keep costs down, set a price limit for presents in advance. Or perhaps even consider removing adults from your Christmas list and only buying for the kids. Shop online Browse shops for gift ideas, and then try to find the items — or similar ones — by searching online, as they may be cheaper. Often, retailers will include free shipping, too. The gift that keeps on giving An unwanted present could make a great gift for someone else... just don't give it back to the person who gave it to you. Awkward! Kris Kringle (aka Secret Santa) Draw names out of a hat so that each person in the group is allocated one other participant to buy a gift for. Set a maximum amount so that everyone gets something of equal value. Do-it-yourself How about baking or making something? Homemade hampers with jams, sauces, cakes and biscuits are thoughtful gifts, as are crafty efforts like photos in an inexpensive frame. One gift fits all Instead of buying presents for individuals, buy one for an entire family, like a food hamper, restaurant voucher or movie tickets. Reward yourself... and others Make the most of any reward points you've earned on loyalty cards and other schemes throughout the year; these can sometimes be converted to cash or gift certificates. Beat the rush Keep an eye open for bargains, sales and discounts throughout the year, not just Christmas time. This will save you money and spread the cost over a longer period so your budget doesn't take a big hit at once. Social media Follow your favourite retailers on Twitter and Facebook. Many offer discount codes to their social media customer base. Wherever you are planning on spending your holidays, we hope these simple tips help you to get the most from your holidays!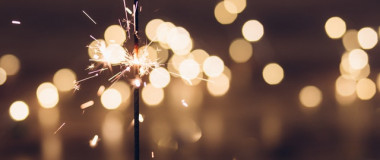 Media Release: New website launches with solutions to support Super funds
MEDIA RELEASE Moneysoft launches new website to support super fund focus December 14, 2018 Financial technology company Moneysoft has launched a new website that showcases its growing range of services to large...
Read more