Business Hub
What Does The 2014 Federal Budget Mean For Australians?
Treasurer Joe Hockey described the 2014 Federal Budget as one "that gets on with the job". Just what will this mean for day-to-day life in Australia?
Families
Cut-off for Family Tax Benefit B will be reduced from $150,000 to $100,000 and only apply to families where the youngest child is six or older (previously extended to families with children under 18).
Healthcare
Fee increase of $7 for GP visits ($5 of which the Government will take) for the first 10 visits per year. Plus, medicines on the Pharmaceutical Benefits Scheme will be more expensive thanks to a $5 fee (80c for those with concession cards).
Mothers
The Paid Parental Leave Scheme will pay new mothers up to $50,000.
Petrol Prices
The fuel levy will result in an increase in petrol prices, which will now be indexed to inflation every six months. The Government will invest the revenue in improving roads around the country.
Pensioners
There'll be concessions cut, plus the pension age rises to 70 from 2035, affecting Australians born after 1966.
Small to Medium Businesses
A 1.5 per cent cut in the company tax rate as well as the 1.5 per cent levy on big businesses will fund the Paid Parental Leave Scheme.
Unemployed
Under 30s who become unemployed will have to wait six months to be eligible for Newstart, and will only be able to claim it for six months before the benefit is cut for another six months. Also, the age of eligibility for Newstart increases from 22 to 25.
Medical Research
A $20 billion Medical Research Future Fund is to be established (money comes from savings in health care revenue, including the $7.00 GP co-payment).
University Students
Expect higher, deregulated fees due to: uncapped university fees from 2016; an interest rate on FEE-HELP loans that "reflects the cost of government borrowings"; and the minimum income threshold at which people have to begin repaying their debt lowered by 10 per cent.
Public Broadcasting
The ABC and SBS will lose 1 per cent ($43.5 million) of their annual funding over the next four years.
Indigenous People
A $500 million cut to indigenous programs over five years.
High Income Earners
People earning more than $180,000 a year will be hit with a 2 per cent deficit tax (however, this will only affect them for three years).
Public Servants
The jobs of 16,500 Commonwealth public servants will be scrapped (this is an increase on the Government's pre-election target of 12,000).
Local Councils
There'll be budget cuts of nearly $1 billion over four years.
Infrastructure
The Government has allocated $11.6 billion in funding for new infrastructure projects.
Check out Moneysoft's Infographic on the Federal Budget 2014.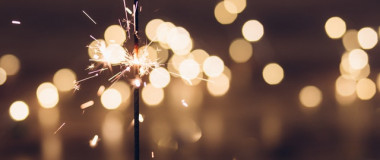 Media Release: New website launches with solutions to support Super funds
MEDIA RELEASE Moneysoft launches new website to support super fund focus December 14, 2018 Financial technology company Moneysoft has launched a new website that showcases its growing range of services to large...
Read more