Business Hub
Bah! Humbug! Don't Be a Scrooge This Christmas...
As Christmas — and indeed the New Year — approaches, do you find yourself still stuck in old habits of financial mismanagement? When Charles Dickens wrote his classic tale in 1843, he was motivated as much by economic desperation as artistic inspiration. He penned and published A Christmas Carol to pay off debt. The story met with instant success — selling over 6,000 copies in its first week — and has never been out of print since. It centres on Ebenezer Scrooge, the miserly main character who's visited by the Ghosts of Christmas Past, Present and Yet-To-Come, as well as the spirit of his former business partner Jacob Marley. Their mission is to help change his stubborn beliefs, primarily about money, and eventually transform him into a gentler, kinder man. Everyone holds certain values about money, which become ingrained over time and affect behaviour in profound ways. The path of Scrooge's transformation is a metaphor for helping people alter the way they think about finances. The lessons he eventually learns are simple: if you think constructively about the past and the present, you have the power to determine your future. Scrooge couldn't change his conduct without first changing his viewpoint. The Past Are you stuck on how things used to be? Don't ignore the past - blocking it out means you can't apply any lessons learned. Embrace what has already happened to objectively analyse successes and failures gone by. The Present Are you not facing the realities of your current financial situation? Take stock of today, including income, expenses and budget planning. The Future Are you plagued by visions of a bleak future? Reconstruct how your prospects look by building on your past and present, and focusing on what can be controlled. If Ebenezer Scrooge, English literature's most famous miser, could modify his deep-seated need to hoard every penny, there's hope for anyone to change destructive financial patterns. The power of A Christmas Carol is that it establishes a pattern for how to transform actions. If your own financial ghosts are haunting you, like Ebenezer Scrooge, it's time to take control. Regardless of your financial history, you can begin today to build a solid financial foundation. As the foundation for good financial advice, financial advisers and planners offering money management and cash flow services can certainly help you when it comes to getting on top of your finances and building your wealth for the future. If you would like us to refer you to a Financial adviser within our network, please just drop us an email at sales@moneysoft.com.au and we will do our best to put you in touch with an adviser.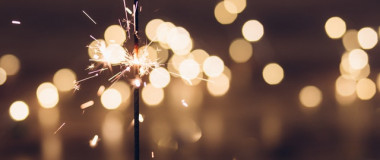 Media Release: New website launches with solutions to support Super funds
MEDIA RELEASE Moneysoft launches new website to support super fund focus December 14, 2018 Financial technology company Moneysoft has launched a new website that showcases its growing range of services to large...
Read more