Business Hub
Media Release: New website launches with solutions to support Super funds
MEDIA RELEASE
Moneysoft launches new website to support super fund focus
December 14, 2018
Financial technology company Moneysoft has launched a new website that showcases its growing range of services to large organisations including superannuation funds.
One fund is currently running a pilot of Moneysoft's Round-Ups solution, which forms a key component of Moneysoft's new offering to institutions.
Round-Ups lets people make small, frequent contributions to their investment accounts by automatically rounding up the spare change from everyday transactions into their super.
It also allows members to automate or make one-off instalments into their super fund, bank account, or to pay off non-deductible debt, which fosters engagement and builds a foundation for more holistic personal financial advice.
"Moneysoft's push to large enterprises is a natural step in the growth of the company," according to Moneysoft CEO Jon Shaw.
"It builds on the success of Moneysoft Pro and Lite software, which has been strongly endorsed by the financial planning community for its ability to accurately and reliably help clients manage their household finances.
"The same underlying technology now drives our enterprise solutions, which have been built from the ground-up with flexible open APIs. This allows us to build a broad range of solutions that can improve financial wellbeing by easily interacting with a range of systems already used by large organisations."
Moneysoft was founded in 2012 and counts ASX-listed Link Group – a global provider of fund administration, share registry, and shareholder management services – as an investor.
The new Moneysoft website also highlights other services available to large organisations such as Data Vault and the Personal Financial Management Platform.
Moneysoft Data Vault helps organisations unlock the value of financial data, while the Personal Financial Management Platform helps individuals and families take control of their finances through understanding their income and expenditure, real-time goal tracking and secure sharing with a professional adviser.
"The full suite of Moneysoft's solutions make it simple for the financial services industry to help Australians improve their financial wellbeing," Moneysoft Head of Marketing & SME Operations, Neil De Beger, said.
"The new website now reflects the full breadth of our ability to cater to financial planners, superannuation funds, banks, and other large innovative organisations."
For more information, please contact:
Neil De Beger
Moneysoft Head of Marketing and SME Operations
M: 0421 626 011
E: neil.debeger@moneysoft.com.au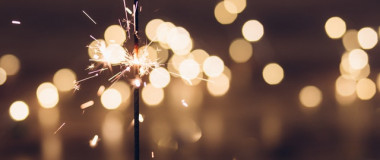 Media Release: New website launches with solutions to support Super funds
MEDIA RELEASE Moneysoft launches new website to support super fund focus December 14, 2018 Financial technology company Moneysoft has launched a new website that showcases its growing range of services to large...
Read more