Business Hub
Research shows that budgeting and cashflow management the top advice priority for younger Australians
Research shows that budgeting and cashflow management the top advice priority for younger Australians
15 January, 2019
Younger people overwhelmingly rank budgeting and cashflow management as the most valuable type of financial advice they can receive, according to a recent ING and Rice Warner survey of more than 1000 Australians.
Gen Y (66 per cent), Gen Z (60 per cent) and Gen X (40 per cent) all cited budgeting and cashflow management as more valuable than holistic advice and retirement planning advice, according to the report.
Baby Boomers understandably rated retirement planning as their most valued advice service (more than 45%), however almost 30 per cent said budgeting and cash flow management services was most valuable.
Source: ING My Generation report, which surveyed 1040 Australians between the ages of 22 and 52.
The findings, revealed in ING's recent My Generation report, represent a new opportunity for financial planners, many of whom still focus on cashed-up Baby Boomers interested in retirement planning, investment or insurance advice.
Firefly Wealth founder and financial planner Adele Martin, who focuses on younger clients, says the rise of the gig economy is making their income more variable as the cost of living continues to rise.
"We haven't had wage rises in five years but we've seen other expenses like electricity, private health costs, and home loans increase, so they're definitely feeling the pinch. At the same time, the next generation is not going to have the same job for 30-40 years – they might work part-time or generate income through Airtasker or Airbnb – so they don't necessarily have that regular consistent income.
"They want to feel more in control and that means they need to understand their money and where it goes."
But meeting this demand for cashflow and budgeting advice needs advisers to embrace new ways of working and smarter use of technology to effectively scale the service across many clients, according to Martin.
"Many advisers are realising there is demand but they don't know how to make it profitable or have that conversation with clients. That's where programs like Moneysoft are great because that can do a lot of the legwork for you."
Moneysoft's software platform, which includes their Pro and Lite solutions, make it simple for advisers to collate and analyse clients' spending patterns. Its open API architecture allows for easy integration with a range of other popular software including IRESS' XPLAN, Xeppo, Teachable, and FinPal, which helps advisers create efficient workflows.
Martin also uses three Facebook groups to connect with her clients and offer cashflow and budgeting advice and support.
"I'm a massive fan of delivering advice on a 'one-to-many' basis. Facebook groups allow me to connect, give more value, and get in front of clients regularly without having to do it all one-on-one."
Her Facebook groups include The Savings Squad, a free group that accompanies her podcast; My Money Buddy, a paid group for clients in her Savings & Goals program; and My Money Community, a paid group for financial planning clients.
It is a strategy that meets the higher touch needs of younger investors. The ING My Generation report found that financial coaching was Gen Y and Gen Z's second most valued advice service. Martin says many of her Gen Z, Gen Y and Gen X clients are comfortable asking for help and don't view it as a sign of weakness.
"The best athletes in the world have multiple coaches so why wouldn't you apply those same principles to money? It's that extra accountability, that sounding board, why someone should have a money coach – you get results quicker."
Moneysoft Head of Marketing & SME Operations, Neil De Beger, said advisers and other finance professionals are perfectly placed to help everyday Australians improve their financial habits.
"Moneysoft's Personal Financial Management Platform has been specifically developed for advisers and other finance professionals to help everyday Australians meet their lifestyle and financial goals," he said.
The Lite solution includes a financial health check and provides a starting point for developing healthy financial habits, while Moneysoft Pro offers a full-service solution.
"Our solutions aim to make it simple for financial professionals to help Australians improve their financial wellbeing."
Moneysoft also offers a range of training and support to help financial planners make the transition to offering a cashflow and budgeting service and building a sustainable business.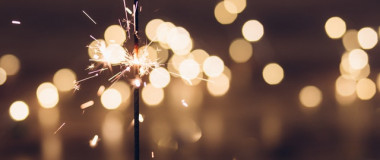 Media Release: New website launches with solutions to support Super funds
MEDIA RELEASE Moneysoft launches new website to support super fund focus December 14, 2018 Financial technology company Moneysoft has launched a new website that showcases its growing range of services to large...
Read more