Business Hub
Moneysoft and IRESS XPLAN deliver a powerful combination
Curbing regulatory change
Maintaining and adhering to the regulatory compliance standards in Australia, means that Financial advisers face new challenges to deliver a quality service offering. This also means that advisers must find new ways to improve their business processes to ensure they do not fall short. Moneysoft can help advisers curb the increasing regulatory challenges without having to make vast changes to their existing processes or financial systems. By leveraging Moneysoft's integrations with a number of leading financial platforms, advisers can significantly benefit from business efficiencies and productivity improvements. Moneysoft's integration with IRESS XPLAN, a CRM and financial planning tool, is one powerful combination that can make the world of difference.
Automated mapping features between XPLAN and Moneysoft
Advisers offering cash flow services, who are using Moneysoft and XPLAN within their business, can automatically map any client communication from Moneysoft straight into a client's XPLAN profile. Automated features can send information from Moneysoft directly to XPLAN's front-end platform, giving advisers the ability to instantly collect bank account, loan and credit balances, and can even be set to alert an adviser of when a client is over their budget, or off/ on track in meeting their set monthly goals. A key benefit of the integration allows advisers to generate more accurate documentation, supported by tailored electronic alerts to clients about any proposed changes to their portfolio. Where manual documentation was previously required, the entire process is now simplified for the adviser and their client in a much more convenient way.
Streamlined and transparent financial advice
Mapping client communication between Moneysoft and XPLAN not only provides a streamlined record keeping process, it helps advisers satisfy their compliance obligations, improves their productivity with smarter workflows, and reduces the need for repetitious, manual tasks. The transparency of advice that the integration provides not only helps advisers using the technology to stay up to date with their client's financial situation, it enables them to make more informed recommendations, provide a better service and help their clients reach their financial goals.
If you would like to find out more about how the Moneysoft and XPLAN integration can benefit your own business, please speak directly with your account manager or contact us at sales@moneysoft.com.au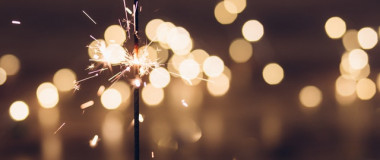 Media Release: New website launches with solutions to support Super funds
MEDIA RELEASE Moneysoft launches new website to support super fund focus December 14, 2018 Financial technology company Moneysoft has launched a new website that showcases its growing range of services to large...
Read more