Business Hub
Moneysoft enters new partnership with Mortgage Choice
April 11th, 2017: Moneysoft's advice technology will power a new Mortgage Choice Financial Planning tool aimed at bolstering clients' money management skills and helping them reach their financial goals.
Mortgage Choice Financial Planning will offer the tool under the name of MoneyTrack as a part of their cash flow coaching service. Tania Milnes, general manager of Mortgage Choice Financial Planning, said the new tool will help its national network of advisers to enhance the affordable and transparent advice they provide to clients.
"The introduction of MoneyTrack will provide a robust basis for the advice we currently provide to help manage their cash flow," she said. "It gives clients an easy to understand tool that provides a clear picture of their spending and saving habits and helps steer the conversation around achieving their financial goals."
Moneysoft's head of technology and commercial operations, Jon Shaw, said that the platform would also provide an efficiency boost for advisers.
"Our technology features straight-through processing which cuts down on manual data entry, delivering time savings to advisers while also enabling them to develop a greater understanding of their clients' individual financial circumstances," he said. "We have a full suite of resources to support the offer and help advisers adopt this innovation seamlessly as part of their core business."
The introduction of MoneyTrack builds on the established reputation Mortgage Choice has developed as a transparent and accessible provider of financial solutions to everyday Australians The partnership also offers the potential for Moneysoft to support Mortgage Choice Financial Planning in further automation of the systems that underpin its advice.
"Moneysoft forms part of an integrated solution for an automated financial advice process," Shaw said. "We're very excited at the prospect of helping Mortgage Choice realise the full potential of our technology platform." The new partnership with Mortgage Choice extends Moneysoft's customer base of financial advisory and dealer groups to a total of ten.
About Moneysoft Moneysoft is an independent Australian financial technology company est. 2012. It provides innovative and customised products and solutions to the financial services industry. Helping Australian's to quickly gain an accurate and reliable view of their complete financial situation, Moneysoft plays a crucial role in the journey towards financial literacy.
The partnership with Link Group further enhances Moneysoft's offering as a market leader in financial management solutions, allowing businesses to improve their overall customer engagement strategies.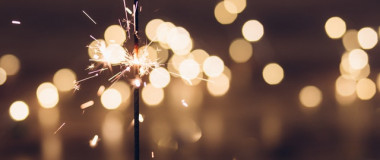 Media Release: New website launches with solutions to support Super funds
MEDIA RELEASE Moneysoft launches new website to support super fund focus December 14, 2018 Financial technology company Moneysoft has launched a new website that showcases its growing range of services to large...
Read more