Business Hub
Give your tax return some real purpose!
So you scored yourself a handy tax return this end-of-financial year? Congrats!
While it's tempting to blow this little bonus on "bling bling" things, try not to treat your refund any differently than you would your pay cheque. Any lump sum that comes your way is a fantastic opportunity to fix up your finances.
Consider your personal situation, determine your needs and give the money a real purpose.
Say "adios!" to high-interest debt... Credit cards and personal loans are likely to be the debt you have with the highest rate. Then you have money owing on outstanding bills, parking tickets and the like, which can attract late fees. So, pay up to clear debts ASAP and start earning interest instead.
Home sweet home... An extra boost of cash into your mortgage can save thousands of dollars in interest and years over the life of the loan. Spending money on home Improvements can increase the value of your property, not to mention the benefit of making it more comfortable to live in.
Be a "super" hero... Additional contributions to your own superannuation — as well as that of an unemployed or low-income spouse — can earn you a tax offset (be sure to check with the Australian Taxation Office for more information). Money tucked away in a pension fund has lots of time to grow.
Invest in the most important asset of all… And that's you! Whether it be enriching your personal development or updating your career skill-set, challenge yourself to grow personally and professionally via courses, workshops and seminars.
In case of emergency... Car repairs, job loss, ill health... or worse - you simply cannot plan for these sorts of unexpected circumstances. Just one surprise major expense can send you on a downward financial spiral. Give yourself a buffer to deal with financial stress by starting — and then building — an emergency fund.
Put the "fun" in "fund"... If you've been economically diligent for most of the year, you've earned the right to splurge a little bit. Place some money in a high-interest online savings account and access it when it's time to treat yourself to a fancy dinner, shiny new car or luxurious holiday.
Take "stock"... Create and grow wealth over the long-term by investing in a managed fund or buying shares.
Playing the stock market can be daunting at first, so consider obtaining advice from a financial professional.
Last of all, make sure you speak with your professional financial adviser or planner (or professional money coach) if you are still unsure, or need some help!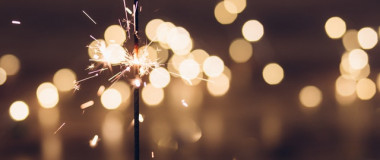 Media Release: New website launches with solutions to support Super funds
MEDIA RELEASE Moneysoft launches new website to support super fund focus December 14, 2018 Financial technology company Moneysoft has launched a new website that showcases its growing range of services to large...
Read more