Business Hub
Good Old Fashioned Tips for the New Year!
Christmas has come and gone yet again. Retailers rub their hands with glee after another bumper year, culminating in the inevitable silly season shopping spree. The latest figures from the Australian Bureau of Statistics (ABS) show a boost in retail sales in 2016, with an increase of 2.8% on the previous year. On the other side of the ledger, consumers nurse a lingering financial hangover from overspending. Then January 1
st
rolls around and we pledge to reform our ways — from fitness to finances — with a host of well-meaning resolutions. So, after a New Year's Eve of fun, festivities and fireworks, many folks embark on an earnest plan to make the next 12 months bigger and better than all the others before them.
A new year… A new you!
As we work to reinvent ourselves and achieve our goals, buoyed by the hope and promise a new calendar brings, what, if any, change do we see in our purchasing decisions? How much are our spending patterns affected? Do we spend more money or less? What do we spend it on? New Year's resolutions (and new goals) certainly have the potential to influence consumer buying patterns. Thought processes shift during this period. People are also more inclined to stray from their normal routines at the beginning of the year. With a newfound "open-mindedness", we're often a lot more willing to experiment with new products and services that may help us achieve our resolutions and goals, whatever they may be! While the continuing technological revolution helps to make things easier, it can just as easily a distraction to achieving the goals. With the increasing trend of the 'connected consumer', comes new and increasing functionality such as tap-and-go payment capabilities all in the palm of your hand and without even having to go into your wallet or purse! While it adds to simplicity and makes it easier to 'manage your money on the move', it also means that it is a lot easier to purchase goods and services. All of which sway in the favour of leading consumers to 'act in the moment'. All of this can put pressure upon your maintaining New Years Resolutions, which can actually be counter-productive! Before your know it, it's August and that $1,500 elliptical trainer you swore to family and friends you'd use every day is now collecting dust in your garage... as well as monthly interest on your credit card. So, forget fancy targets when it comes to New Year's resolutions of the financial kind. If you're truly serious about making a change for the better, all you have to do is keep it simple with these five pillars of profitability:
Define your specific monetary goals (making sure they are achievable!)
Set up a budget (a realistic one!)
Pay off debt ASAP
Build your savings (see above!)
Seek professional financial advice; if not from a financial adviser, a financial professional who can certainly coach you into better habits and achievement of your goals, and more.
To learn more about the "what, why and how" of these tried and tested money-makers, go to
/get-rich-resolutions-new-year/
  Sure, we've covered this before, but good, solid advice never gets old. Happy New Year from Moneysoft to you and look out for our next article, which explores the connected customer, in the year ahead and beyond!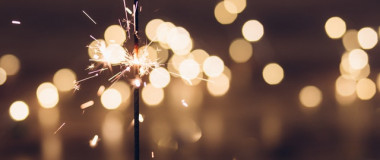 Media Release: New website launches with solutions to support Super funds
MEDIA RELEASE Moneysoft launches new website to support super fund focus December 14, 2018 Financial technology company Moneysoft has launched a new website that showcases its growing range of services to large...
Read more