Business Hub
On Demand Killed the Free To Air Stars
TV for me personally is what truly pleases my soul. After a LONG, hard difficult day whether it's at work or as a stay home mum, after all the cooking is done, the washing up, the tidying up and then finally saying goodnight to the little rugrats I sink into my perfectly indented couch and just let my mind wonder. For some it's a riveting book, for others it's a glass of wine, what ever it is keep doing it if it makes you happy. After finding out that I am pregnant with twins (yes…twins) I did what any mother of 1 and soon to be 3 would do. I researched in regards to finding out the most awesome options and value for money the TV universe has to offer. In my world it makes sense, more nights will be spent at home! I currently have Netflix connected and Foxtel, I know right? Talk about obsessed. Out of no-where however Stan, presto and few others came out of the woodworks – below are a few comparisons. Presto Large range of TV and movies, including latest releases. Price: Movies $9.99/month TV $9.99/month TV & Movies $14.99/month Presto is a movie streaming subscription service with about a thousand great titles to choose from. This however requires a high bandwidth Internet connection. Presto allows you to watch content on 4 separate devices and 2 devices simultaneously which really is a blessing in disguise if you and your partner prefer different things. The Pros include a 30-day free trial and only uses 2GB of data per movie. The flip side is at this point in time some device compatibility may cause some issues as it is not compatible with Apple TV and some smart TV's. Stan Wide range of TV Shows and movies Price: TV & Movies $10/month unlimited. If Nine and Fairfax were to get married and have a child, Stan would be the child. Stan allows you to watch content on 3 devices and also comes with a 30-day free trial however to be frank there is less content than Presto. Netflix Largest library of online content, as they have exclusive first rights to many TV shows and movies. Price: Basic $8.99/month Standard $11.99/month Premium $14.99/month Netflix in my opinion has far more variety, however the Australian compared to the American have a few shows and movies that are missing (example Sons of Anarchy). They offer a free trial, high quality streaming and exclusive content. The downside to this is you will need to review your broadband and pay a little bit more. My advice for the people out there who can't decide, start with the free trials, try them all and see how you go. To be fair the price of all the subscription video on demand services are very similar however the content is what varies between the 3. Choose wisely and enjoy!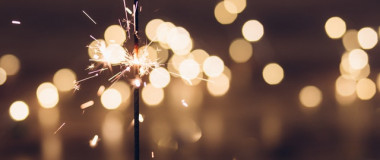 Media Release: New website launches with solutions to support Super funds
MEDIA RELEASE Moneysoft launches new website to support super fund focus December 14, 2018 Financial technology company Moneysoft has launched a new website that showcases its growing range of services to large...
Read more