Business Hub
AUSSIE FINTECH FIRST TO MARKET WITH DATA FEED CHOICE FOR ADVISERS, SUPER FUNDS
February 9th 2016: Cloud-based money management and budgeting platform, Moneysoft is the first Australian service to offer financial advisers and superannuation funds the flexibility to choose the model of data collection, sharing and security that best meets their customers' needs. Moneysoft has now integrated two major financial data aggregation platforms, Yodlee and eWise, to gather client account balance and transaction data from a wide range of financial account providers, giving Moneysoft's clients, including ANZ, RI Advice, ClearView and Matrix Planning Solutions, a choice of two distinct methodologies for the collection and sharing of financial account data. Moneysoft's primary and incumbent provider Yodlee requires users to provide their online banking usernames and passwords via secure encrypted communication. This generally-accepted method of data aggregation stores client information on Yodlee's centralised server in order to collect account data, which is then shared with authorised parties using encrypted key identifiers. In addition to Yodlee, Moneysoft clients can now opt for eWise, which operates on patented digital safe technology that doesn't require users to share their online usernames and passwords with a third party. This method of financial account data aggregation securely stores a person's information in an encrypted vault directly on the user's devices. Moneysoft head of operations and technology Jon Shaw said growing concerns around privacy protection and security pushed the group to look for a second data aggregation partner to ensure current and future clients were able to select a model which they were fully comfortable with. "Security is an issue that regularly comes up and our new combined service proposition, which is a first in the Australian market, allows us to offer a more powerful, digitally safe solution to suit the unique preferences of our clients," he said. "We're now able to customise our solution even further to support both our clients, who have told us how important choice of data feed is to them, and their own customers." Shaw added that strong demand for Moneysoft's automated cashflow, budgeting and savings management platform was being driven by the growth of new advice models, including objectives-based advice and scalable advice, which encouraged advisers and super funds to automate time-consuming and repetitive jobs, such as information gathering, updating client details and processing applications, to make the provision of personal advice more efficient and cost-effective. With Moneysoft, advisers and super funds can retrieve client and member account balance and transaction data from a diverse range of financial products including bank accounts, credit cards, personal loans, mortgages, managed funds, share trading accounts, wrap platforms and superannuation funds. Moneysoft also provides live property valuations and enables the manual entry of any other non-financial assets and liabilities to deliver a comprehensive view of a client's overall financial position and insight into their financial and investment behaviour.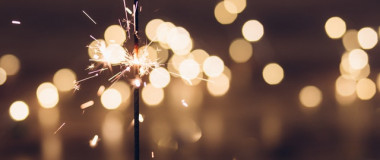 Media Release: New website launches with solutions to support Super funds
MEDIA RELEASE Moneysoft launches new website to support super fund focus December 14, 2018 Financial technology company Moneysoft has launched a new website that showcases its growing range of services to large...
Read more