Business Hub
Australia Day Shenanigans
Every Australian this time of year starts planning their Australia Day Long Weekend, it's the long weekends of all long weekends. The Aussie flags are waving from cars, the bottle shops are out of control, and pretty much everyone is gearing up for a snag or 2. It's Straya day mate and we couldn't be more proud. But in true Moneysoft style I'm here to tell you how to have a beaut of a weekend without putting too much strain on the wallet.
Entertainment
I'm going to state the obvious here Triple J Top 100. This gets bigger and better each year so crank the speakers, tune in to 105.7 and have a flamin' good time. Better yet if you and your mates have voted this year why not play the game of sculling your drink whenever one of your songs makes the countdown. WARNING this can get very messy – and no one said it be an alcoholic drink but if it is,
drink responsibly
.
Food
Meat – let's be honest you can't get more Australian than that. Start paying attention to all those junk mail catalogues that come your way.  Specials are about to hit the stores so do your research before purchasing. If you're a true blue and want something to watch
remember this?
Booze
It's an Aussie day so keep it simple. There really is no need for fancy schmancy beers, the other 364 days of the year do what you like but on this special day be true to the Australian way. Get those VB's, XXXX or what ever your flavouring is, the cheaper the better! As a bloke when a mate is hosting a BBQ it's good manners to take one or two six packs or help out the host and leave them with some cash in their wallet after throwing an awesome BBQ. If you're hosting then tell your mates to BYO. After all it's going to be a long day and night so the more the merrier.
Activities
We have already named a few activities drinking, eating and listening to the top 100 but for the love of sports do not forget cricket, dust off the 'ol bat and ball and let the games begin or pull off a fence palling and you're good to go. Swimming if you are lucky enough to have a pool is also a fun activity and a good way to get the birds in their swimmers and the blokes to show off their pecks, packs or in my case just the one big round pack. And there it is fellow Aussie's make sure to have fun and above all be safe. Happy Australia Day. Michael Robin - Guest Blogger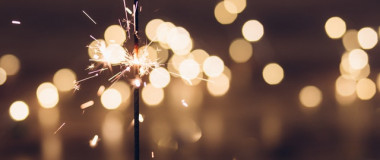 Media Release: New website launches with solutions to support Super funds
MEDIA RELEASE Moneysoft launches new website to support super fund focus December 14, 2018 Financial technology company Moneysoft has launched a new website that showcases its growing range of services to large...
Read more