Business Hub
Ease of use powers Lite cash flow management tool to one in five Moneysoft subscriptions
Ease of use powers Moneysoft Lite cash flow management tool to one in five Moneysoft subscriptions
15th May, 2018: Time poor advisers and their clients have embraced the streamlined version of Moneysoft's personal financial management tool, with Moneysoft Lite growing to 20% of active users in less than two years.
One in five Moneysoft subscribers now uses Lite, which was launched in late-2016.
It caters to advisers and other finance professionals who want a simple, cost-effective way to introduce 'cashflow as a service' to their clients. The Lite platform enables advisers to build engagement with different types of clients at varied stages of the financial life cycle, said Neil De Beger, Moneysoft's head of marketing and SME Operations.
"People want to have clear visibility of their finances without spending much time. That goes for both advisers and their clients."
"Moneysoft Lite provides a financial health check which is a useful starting point in a new advice relationship. It offers ongoing insights into income and expenditure to help guide behavioural change, or simply to make sure everything is on track."
Moneysoft developed its Lite solution to meet the specific needs of financial advisers, mortgage brokers and superannuation funds searching for a way to engage with their clients as part of a sustainable and efficient business model.
"We looked at how businesses and their clients were using Moneysoft Pro, and saw we could provide real value by offering a light-touch alternative. Moneysoft Lite is a direct response to that need," said De Beger.
"Not everybody wants to get hands-on delving into detail when the information they need is summarised accurately and put clearly in front of them in a way they can understand. It frees up advisers to concentrate on developing client relationships and scaling their business."
The growing shift to holistic advice is a key factor behind Moneysoft's growth. As finance professionals seek to demonstrate the value of their services, they also need to meet growing compliance requirements.
Moneysoft boosts client engagement while also increasing efficiency through integration with a wide range of popular industry systems such as XPLAN.
It also enables advisers to provide new service offerings. Budgeting, alongside retirement planning, ranks among the top unmet advice needs of Australians, according to the latest Investment Trends research.
The Royal Commission into financial services has revealed rampant under-reporting of household income by borrowers. While many financial planners don't typically directly provide credit advice (which requires a separate license), ignoring clients' debt and overall financial position can derail the best laid financial plan.
Relying on clients' ability to remember their financial behaviour can often lead to expenses being significantly underestimated. Moneysoft Lite is helping financial planners to tackle these issues in a cost-effective way by seamlessly collating and analysing clients' multiple accounts and investments.
"Moneysoft was one of the things that we could easily plug in and not have it take too much time if we didn't want it to," Jodie Douglas, principal financial adviser and managing director at Mad About Life, said. "When we started we had all our clients on Moneysoft Pro but I didn't realise Moneysoft Lite was so good. It's similar – you just don't have the budget side of it. That was good because the budget can be time consuming. Most of our clients just want reports on their balances and how they're tracking."
Douglas says Moneysoft Lite helps her clients to be aware of their spending patterns and account balances, which helps control their financial behaviour without swamping them with information.
For more information, please contact: Neil De Beger Moneysoft head of marketing & SEM Operations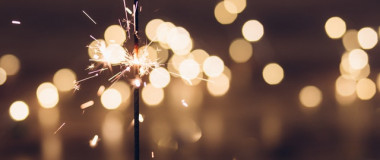 Media Release: New website launches with solutions to support Super funds
MEDIA RELEASE Moneysoft launches new website to support super fund focus December 14, 2018 Financial technology company Moneysoft has launched a new website that showcases its growing range of services to large...
Read more