Business Hub
Get your (financial) ducks in a row with this End-Of-Financial-Year checklist
Do you want your tax return experience to be quick and easy, with the maximum possible refund, this end-of-financial year? Of course! It's important to be prepared with as much essential information as possible. Here's a handy checklist to ensure you're ready with all the right details and documents to ace it at tax time.
The Basics
Tax file number
Bank details (BSB and account number)
Income
PAYG payment summaries (aka group certificate)
Statements for:

Lump sum payments (e.g. termination of employment)
Interest earned as income from banks, credit unions and building societies
Dividends received or reinvested
Government and Centrelink payments (e.g. pensions and allowances)
Work-related Expenses
Receipts for:
Depreciable assets (e.g. laptop, telephone and tools of trade)
Professional memberships and subscriptions (e.g. union fees, magazines and journals)
Professional development and self-education (e.g. courses, seminars and books)
Purchase and laundering of compulsory uniforms and protective clothing
Home office set-up and running expenses (e.g. furniture, electricity and internet connection)
Motor vehicle expenses for work-related travel
Offsets/Rebates
Annual tax statement for Private Health Insurance Rebate
Proof of medical expenses where the total exceeds $2,218 (after Medicare and private health fund rebates)
Details of dependants, including age, occupation and income
Details of superannuation contributions on spouse's behalf
HECS debt statement
Rental Property
Date when property was purchased and, if applicable, with whom
Loan statement(s) showing interest and fees paid on money borrowed
Records detailing rental income
Proof of expenses incurred (e.g. body corporate, council and water rates, insurance premiums and kilometres travelled to and from property)
Details of capital works on the property
Information relating to dates and costs associated with the disposal of the property (if applicable)
Other Deductions
Receipts for donations of $2 and over to registered charities
Proof of income protection insurance premiums
Documents showing expenses incurred in earning interest and other investment income (e.g. financial adviser fees)
Receipts for expenses incurred in managing tax affairs (e.g. tax agent's fees)
Don't forget that Moneysoft is also a useful tool to assist with your end of year tax preparation.
When it comes to the end of the financial year, you can easily tag anything that is 'tax-related', then pull a report for these items within a matter of seconds when you need it!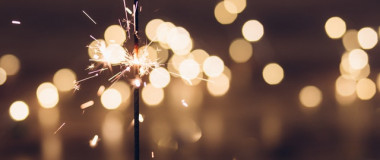 Media Release: New website launches with solutions to support Super funds
MEDIA RELEASE Moneysoft launches new website to support super fund focus December 14, 2018 Financial technology company Moneysoft has launched a new website that showcases its growing range of services to large...
Read more