Business Hub
Money Matters: July Edition
<Deeeeeeeeeeeeeep breath>
…….what just happened? We all blinked and already one month down of the 2015 financial year. Is it just me or does the 'speed of life' just keep getting faster? How can you absorb what's going on around you when there is timeline cross overs i.e. still wrapping up the previous financial year (2014) whilst barely getting things in order for the newly started 2015. Never mind, take another deep breath and brace yourself – The RBA kept rates unchanged for another month and seems like rates will remain unchanged till the end of the calendar year 2014! But, that's all about that remained unchanged as the the federal regulators went back in parliament this month for another round robin of Bills and Regulation changes stemming from the federal budget. This months major items included a fail, a pass and a review;
Expect an ongoing raft of legislative changes or deviations over the coming months and anything heavily impacting the broader community rest assured will be detailed here. In other monthly market news updates; The dollar-performed small 'bunny hops' throughout the month jumping between 94c and 93c and finally closed at US93.2c. The job rate did rise to 6.4%
(as we previously thought)
and this caused the dollar to drop following the release and ending on the highest of highs was the Australian stock market which closed the end of the month on a 6 year high, since the 2008 crash.
Caution:
What goes up must come down, so review your investment assets and current profit earnings – whether it cash or growth returns. It may be time to take the icing off your current profits and park them in a separate fund.
Tip:
It pays to speak to your investment, financial adviser or accountant when making decisions such as selling down a portion of your portfolio or a large asset such as an investment property.  Concessions, selling methods (i.e. LIFO or FIFO approach) and overall tax outcome can significantly impact any profit cream. And after all if there is direct connection between the advice and profit it may be a deductible expense.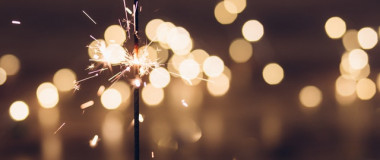 Media Release: New website launches with solutions to support Super funds
MEDIA RELEASE Moneysoft launches new website to support super fund focus December 14, 2018 Financial technology company Moneysoft has launched a new website that showcases its growing range of services to large...
Read more