Business Hub
September School Holidays
Where has the time gone? I remember writing the last school holiday blog and thinking to myself 'Geez time flies'…and here I am now baffled that we are in September and writing about school holidays AGAIN!
TIP:
Before the holidays begin print out a calendar for the months of September and October and put a plan in place. Jot down play dates, movies that you want to watch, activities, festivals etc and plan the budget… Not only will you be super organized but also your wallet won't be bruised as much if you allocate your spending money in advance. Below are a few suggestions to keep your sanity in tact and at the same time entertain your favourite little people!
Australian Museum (20 September 2014 to 5 October 2014)
Grab your amigos and head to the Australian Museum and experience a Mexican Playground – where you can decorate a giant mosaic, build an Aztec temple, play dress up and have fun! This event is daily from 10am till 3pm and cost $5 per child (FREE for accompanying adults – prices do not include admission to the Museum, which must be purchased upon arrival.)
Read More……
Kids in the Park
May I just say that I LOVE Sydney Olympic Park – it's away from the hustle and bustle, parking is easy and there are quite a few things to do. These school holidays check out their program to keep the kids happy and entertained whether it's for creative kids, sporty kids or adventurous kids. The best part is there are heaps of FREE and affordable things to do for $20 or less.
Read More…
Sydney Children's Festival (23-28 September 2014)
Seymour Centre is hosting this year's festival full of affordable theatre shows, workshops and free activities to keep the little munchkins out of mischief these school holidays. All shows are $22 (per child) or $20 for groups of 4+ (plus booking fees)
Read More….
Spot On Children's Festival (30 September 2014 to 11 October 2014)
Origami workshops, face painting, films, dress up party's, shows and so much more will be located at Riverside Theatres on the banks of the scenic Parramatta River. Check out all the great activities.
Read More….
Entertainment Quarter
Just like Sydney Olympic Park you can't go wrong with the Entertainment Quarter. There are so many festivals, playgrounds, movies, skater parks, restaurants and shops. Spend the day and watch the kids sleep on the way home in the car! It's a win win really!
Read More…..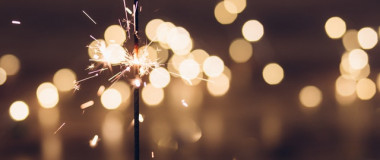 Media Release: New website launches with solutions to support Super funds
MEDIA RELEASE Moneysoft launches new website to support super fund focus December 14, 2018 Financial technology company Moneysoft has launched a new website that showcases its growing range of services to large...
Read more