Business Hub
The Connected Consumer
The age of technology has transformed almost every aspect of daily life. People are connected by more devices than ever before, with instant access to information, media, entertainment and each other around the clock. Aussies are embracing technology to become a tech-savvy bunch of consumers- and avid online shoppers to boot. The online revolution is reshaping Australians' shopping and purchasing habits. Buying goods, paying bills and even booking services online are now the norm. Consumers are foregoing face-to-face interactions for the convenience and instant gratification of online exchanges. The 18
th
edition of Nielsen's annual Australian Connected Consumers Report uncovered the following data about the nation's online consumers:
Nearly all have utilised the internet for some form of purchasing activity
Around one in four buy items online at least weekly
Almost six in 10 will look at an item in-store, but purchase it online instead
The shopping journey of the Australian connected customer is becoming more involved. Online shopping is providing opportunities to educate, engage and inform the buyer throughout the purchase process. Australians are seeking more information about the products and services they are buying online and are increasingly price-savvy. Armed with knowledge and confidence, the digital era has resulted in increasingly demanding consumers - they want more and they want it right away. Customers expect a more personalised, relevant shopping experience: customer service; fast and timely delivery; multiple payment options; loyalty offers; and incentives to buy. In a way, the online shopping journey perhaps matters more than what is actually bought at the end of it. It's a kind of e-commerce odyssey, if you will. What's more, today's connected customers want a seamless, "omni-channel" shopping experience that lets them switch freely between devices on the path to purchase. That's because the smartphone is now the go-to device for online shoppers, who are increasingly using these portable powerhouses in the shopping process. What this has done is incorporate digital touchpoints along the way, from reviewing products online at home to using smartphones as personal shopping assistants in the store. It's evident there are some major shifts occurring in the Australian online retailing landscape. The industry is facing a unique challenge from the continual and undeniable rise of the digital generation. Where to from here for connected commerce? Continued growth, by all indications.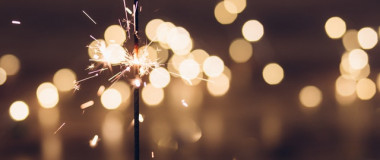 Media Release: New website launches with solutions to support Super funds
MEDIA RELEASE Moneysoft launches new website to support super fund focus December 14, 2018 Financial technology company Moneysoft has launched a new website that showcases its growing range of services to large...
Read more