Business Hub
Tips for Finding Cheap Flights in Oz
Travel tips or myths? Regardless the points below may assist you in finding cheap flights and saving money.
Last Minute Flight Myth
Last Minute Flights are a gimmick! If you do manage to secure a cheap flight then my dear friend, it was due to luck. It's very simple, the more time you have to plan a trip, the more time you'll have to grab a bargain. Booking as far in advance as you possibly can is your best bet. I do need to mention however that occasionally last-minute deals might undercut what you have paid – but that's the exception not the rule.
Cheap Days
There are definitely days that are cheaper than others and I think this also common sense. Peaks days are Monday, Friday and Sunday. These are the prime days for business travellers, as well as families leaving or returning from their weekend trip so the risk of paying more for your ticket increases.
Cheap Times
Again it's the same concept as the above. People prefer to leave at convenient times, so flying before 7am will better your chances of paying less. Returning is the opposite, the later the flight the cheaper it will be.
Shop Around
Comparison sites are fantastic they track down the best, cheapest, or fastest way to fly. They are designed to either get you to book with them (for a small percentage fee), or to direct you to the airlines to buy. Sometimes it's cheaper and better to book direct, sometimes not. Adioso and Skyscanner are definitely up in the ranks when it comes to having the widest range of carriers and the most up-to-date data. Webjet is also another site to visit.
Clear Cache
If you find that prices are increasing it might be worth your while to wipe your browser's cache, use another browser or open an incognito window. Websites remember you and what flights you are searching for and jack up the prices a little knowing that you are after that particular flight. Some travel tips from Skyscanner:
Cheapest month to travel: May
Savings compared to average: 19.2%
Most expensive month to travel: December
Average best time to book in advance: 6 weeks
For more tips, travel news and features visit
Skyscanner
.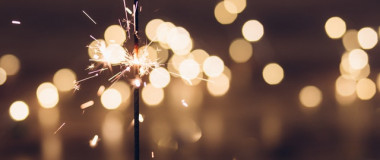 Media Release: New website launches with solutions to support Super funds
MEDIA RELEASE Moneysoft launches new website to support super fund focus December 14, 2018 Financial technology company Moneysoft has launched a new website that showcases its growing range of services to large...
Read more