Business Hub
What do financial advisers and gold-diggers have in common?
The key to effective strategic advice is an in-depth understanding of a client's cashflow, financial behaviour and personal objectives, not necessarily the size of their asset pool. Paul Campbell writes. There are few industries outside financial services more obsessed with money than the music business. If there was a rap song about financial planning, advisers would probably be portrayed as gold-diggers. A gold-digger is slang for a man or woman who forms a relationship with a person purely to obtain money from them. They're not interested in a person's character, winning personality or even good looks. It's all about cold hard cash. Similarly, advisers have been accused historically, of being too heavily focused on a client's pool of investable assets, which points to the industry's roots in product sales. Adequate attention hasn't been given to a client's cashflow and debt management, or helping them adopt positive financial habits. Instead the initial discovery and fact finding process has often skimmed over these critically important areas. Advisers basically ask a client how much they earn and spend, and accept the client's verbal answer without question. Consequently, advice on saving, budgeting and cashflow management is typically based on unverified, 'roundabout' numbers. In advisers' defence, it has been difficult for them to accurately determine a client's total income and expenditure, and continuously track and update that information. While advisers have had easy access to a range of superannuation, investment, insurance and mortgage calculators, and portfolio construction and management tools, they haven't had the same access to strategic advice tools. But the financial planning and advice industry is undergoing major change, driven by a number of converging factors including regulation and evolving client needs, which has led to the development of innovative tools designed to help advisers enhance their value proposition, engage in deeper client conversations, and deliver strategic non-product related advice. For example, new cloud-based money management software, like Moneysoft, allows advisers to embed budgeting and cashflow management into their value proposition by automatically gathering and consolidating a client's bank, superannuation and investment accounts, and tracking their income, expenditure and cashflow. With technology, advisers don't need to rely on a client's word anymore or depend on them to regularly update their information. The concurrent shift away from product-related advice means client conversations and reviews don't need to hinge on insurance or super and investment strategy, which is a good thing given they don't often change markedly year-on-year. The advice conversation can be much broader. It should cover a client's cashflow, spending and how much they've managed to save and invest, which will vary from month-to-month and quarter-to-quarter and should be regularly reviewed to show clients how they're tracking towards their personal goals and objectives. For advisers, who are under increasing pressure to demonstrate their worth and prove they have an intimate understanding of their clients' personal situation and needs, it's important to find new ways to add value and adopt technology which is scalable and supports their expanded value proposition. As the advice process evolves to place greater emphasis on fundamental wealth creation principles like budgeting and cashflow management, advisers will be able to reposition themselves as financial strategists and financial coaches not only investment or insurance specialists. This refreshed offer, if positioned and executed well, will ultimately attract a new wave of financial planning clients, many of whom have previously rejected the old proposition. In the same way, men and women are turned off pariahs who are only interested in their money, consumers don't want an adviser who's only interested in selling them insurance or the size of their asset pool. They want to partner with a professional adviser on a long and fruitful journey which sees them achieve more with their money with less stress, and cumulates in them achieving their goals. They'll pay for that kind of advice and support. Financial advisers who want to reach a new market segment, such as young professionals or Millennials, must change the advice conversation and adopt processes and technology which help clients take control of their finances and positively change their behaviour in order to achieve their goals. Paul Campbell authored this article and is a director of Opex Consulting. Opex Consulting provides custom Xplan solutions with plugins such as Moneysoft, to deliver streamlined technology frameworks (including customer relationship management, compliance and workflow) for many dealer groups and advisers. The article has also been published in Professional Planner in January 2016.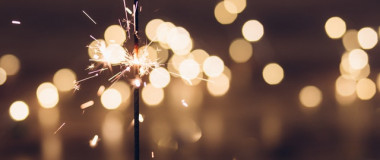 Media Release: New website launches with solutions to support Super funds
MEDIA RELEASE Moneysoft launches new website to support super fund focus December 14, 2018 Financial technology company Moneysoft has launched a new website that showcases its growing range of services to large...
Read more