Business Hub
With the Security of Moneysoft, You're In Safe Hands
Moneysoft understands that the
security
, privacy and confidentiality of customers and partners' personal information is vital - it's absolutely paramount to the way Moneysoft operates. To ensure that your financial data remains safe and secure, Moneysoft employs the same sophisticated, high-end security and encryption standards used by banks. Together with the financial data service provider, Moneysoft has designed and deployed a state-of-the-art system to protect your personal information, maintaining physical, electronic and procedural safeguards that pass stringent security measures. There are multiple layers of
security infrastructure
and data acquisition framework measures implemented, including:
Data and Password Encryption - Password and account data is stored and transmitted in an encrypted format at all times using industry-recognised 128-bit secure socket layer technology (SSL); this SSL security certificate is controlled by a trusted Certified Authority body external to Moneysoft.
Network Intrusion Detection Systems - Network-based IDS (intrusion detection system) provides 24/7 network monitoring and alerts security personnel to any external attacks on the network.
Physical Security Measures - Moneysoft has retained the most secure environment available at a third-party site. All data is securely housed in an Internet server hosting space that provides enhanced physical security, fire protection and electronic shielding. Security personnel monitor the system 24 hours a day, seven days a week, and access to the site requires multiple forms of authentication. Your Moneysoft account ensures you remain anonymous by issuing logon identifiers upon registration, or through use of an email address. There is no other information that can be hacked or leaked to identify financial information with your personal identity.
Electronic Funds Transfer – There is no capability to trade or perform financial transactions to spend or transfer money from your accounts. As it is information only, you cannot move any money from your Moneysoft account.
Database Security - Only authorised personnel — who perform services such as support and maintenance on Moneysoft databases — have the access levels needed to perform these regulated activities. All of the information stored and collected is also encrypted in storage. Account information, such as usernames and passwords for financial accounts, are not kept by Moneysoft.
Rigorous Audits and Inspections - The security infrastructure is regularly audited and inspected by third party auditors and security experts.
Moneysoft's advanced data security systems vigorously guard your personal and financial information to guarantee your peace of mind.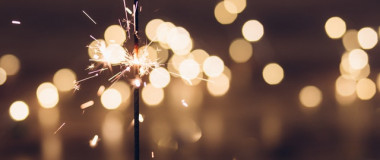 Media Release: New website launches with solutions to support Super funds
MEDIA RELEASE Moneysoft launches new website to support super fund focus December 14, 2018 Financial technology company Moneysoft has launched a new website that showcases its growing range of services to large...
Read more