Business Hub
Worthy Wednesday Savers #8
I was a little confused this week whilst doing the washing. Since I bought my washing machine (6 years ago to be precise) I have done the same cycle since. Never questioning, should the cottons be washed in cold water or the synthetics in 45 Degrees hot water, should I put it on rinse to reduce the drying time…. According to the AGL Smarter Living Guide*1 the annual cost of a front loader on a hot wash cycle costs $106 p/a as opposed to a front loader on cold wash which works out to be $27 p/a. I know what cycle I will be washing the clothes this weekend!
1. Landry Antics
Take the time to remove stains prior to washing the clothes in the washing machine. Have a stain remover spray handy and sprits the grease before it goes into the laundry basket. To be more pedantic there are home products that can be used to remove stains and not pay a fortune on the gimmicks of what stain remover sprays says that it can do. Type in 'Home remedies to remove tough stains' in your browser and feast your eyes on solutions to help you get rid of stains with the everyday products. The most cost efficient tip however when washing clothes….wash in cold water!
2.  Double Spin
With every load put it on double spin once the washing has finished. This makes a HUGE difference in drying time for your laundry, resulting in a lot of saved energy!
3. Petrol Prices
According to an article on news.com*2, the cheapest day to buy petrol is Tuesday! Apparently all Australians should avoid filling up the tank on Thursday's and Friday's. Whilst researching this, I stumbled across this fantastic website
http://www.comparethemarket.com.au/fuel/
just enter your postcode and the prices of fuel in and around that suburb come up. So now you don't have to drive around looking for cheap petrol, with a click of a button the decision is easy!
4. To Dye yourself or not to?
This is a little difficult, do you colour your hair at a salon or do you home colour? For some people this is not an option, for others however it may tickle their fancy. Depending on the length of hair and the colour let's roughly estimate that dying your hair at a salon costs approximately $100. On average (friends in my circle) colour their hair every 6 weeks, now that would be approximately $866.66 a year. Now let's try a popular brand L'Oreal at $11.69 (Cost online at Priceline) and it works out to be $101.31. I'm SOLD!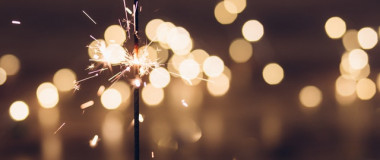 Media Release: New website launches with solutions to support Super funds
MEDIA RELEASE Moneysoft launches new website to support super fund focus December 14, 2018 Financial technology company Moneysoft has launched a new website that showcases its growing range of services to large...
Read more