Business Hub
5 Signs you should not be Shopping
We are now approaching the dangerous mid year season sales and though our hearts are overjoyed our bank accounts will be weeping once we are done with them! With winter around the corner if it isn't already knocking at our doorstep we are in the mood to shop for – which could only mean less nights socialising and more nights online shopping. In saying that however sometimes it just isn't the right time to spend, there are certain moments where you know you are purely shopping to get you out of the mood you're in. Here are some signs to steer clear of shopping retail therapy – it can only do more damage than give you a short temporary buzz…. 1. When You're Upset Bad day at work? You didn't get the pay rise? You had a fight with your boyfriend? Let's be honest and I'm a sucker for this too, shopping makes us feel good, it gives us a sense of control (which we clearly don't have over the situation that is upsetting us) and bam next thing you know you're in a shop with bright colours, music to stimulate your soul and remind you of the better times, a sales assistant that makes you feel like your Angelina Jolie - it's a win win right? Unfortunately it is not. When your upset try finding something other than burning your hard earned cash on unnecessary expenditures. 2. When you deserve a reward The problem with this is I think I deserve a reward for just turning up to work on time, and thus the cycle is born.  Let's be fair for a second we should be caring and have strong family and work ethics without having to reward ourselves – you can say it is our duty as humans to try and do good regardless if we are rewarded or not. Let's try and retrain our minds, me showing up to work does not mean I need to go purchase the latest Zara outfit - All together now! 3. When you DON'T have a plan I'm not saying every time you leave the house to enter retail heaven you need a plan, but doing that every week is only going to hurt you financially in the long run. Be spontaneous and once a month or once every second month go shopping and don't stress about what you need or what you want. This can be done if you budget early in the month accordingly and set aside some cash to go have some fun with. 4. When you have no Cash Warning! Warning! Danger street ahead. Credit Cards give you a false sense of your finances, and you won't realise until you actually have to pay for the bill. Using cash whilst shopping not only psychologically is harder to part with (because it's a tangible object) but also it's as simple as 'if you don't have enough money you can't buy it'. 5.    If you have to much time to spare  It's Saturday morning and your friends have cancelled your breakfast get together. DO NOT PANIC, do not go rushing to the stores just to get out of the house, this will only make you spend money you don't have to. Instead call other friends and go hang out with them instead. Set a time frame if you do decide to hit the shops, don't allow yourself to just wander around the centre like a lost puppy, have a purpose and bring your stop watch ladies.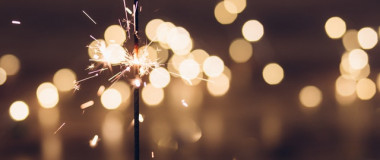 Media Release: New website launches with solutions to support Super funds
MEDIA RELEASE Moneysoft launches new website to support super fund focus December 14, 2018 Financial technology company Moneysoft has launched a new website that showcases its growing range of services to large...
Read more