Business Hub
Best Cars Under $20,000
It rolls around so quickly – it's when the media starts to make you believe that it's the perfect time to purchase a brand new automobile, whether you're in need of one or not. The man that is jack-hammering and then all of a sudden leaves the scene to purchase a car because the sales have come around gets me every time! The reason for this? New models are arriving in a few months and dealers need to make way for them – it's selling the old to bring in the new! Also, the start of a new financial year regenerates a business' financial budget - most are all so eager to clean out the cobwebs of the past year.
Below are a few suggestions of some of the best cars for 2014. If you are interested in purchasing before the end of the Financial Year, check out Moneysoft's best buys:
Hyundai Elantra Price: $18,990
With Hyundai's five-year, 130,000-kilometre warranty you can't go wrong - it's one of the best in the industry. Not to mention the most powerful out of these cars, its 105-kilowatt, 2.o-litre engine won't disappoint either. The Elantra comes with air-conditioning, dual air bags, an MP3-compatible CD player and remote central locking. Also, for an extra cost, anti-lock brakes are available, but only in a package with alloy wheels.
Toyota Corolla LE Price: $18,975
This 1.8-litre engine is relatively quiet and responsive – this is one of the most frugal cars amongst non-hybrids or non-diesel sedans. The standard model comes with an integrated backup camera with projected path, tilt/telescopic three-spoke steering wheel with audio and Bluetooth hands-free phone voice command controls. According to caranddriver.com.au, it has 'coach-plus seating' – this model has a lot of comfortable space.
Chevrolet Sonic LT Price: $17,455
The standard 1.8-litre four should satisfy the average driver. It comes with a five-speed manual; a six-speed automatic is optional – however, most prefer the 1.4-litre turbo four over the standard. Its agile and responsive suspension tuning means that it won't be a bore to drive. The Sonic gets a few enhancements for 2014, including a backup camera and forward-collision and lane-departure warning systems – these goodies are usually reserved for higher priced cars.
Hyundai Accent GLS Price: $16,320
According to Hyundai's vice-president of product development and strategic planning, John Krafcik, the Accent is purchased mainly by young entry-level buyers and frugal retirees looking for a good deal on the price. The Accent now boasts as standard equipment: six air-bags: dual front and seat mounted side airbags plus roof-mounted curtain airbags that extend into the rear passenger compartment. Anti-lock brakes and electronic brake-force distribution are also standard on all models. Quiet in motion and cost efficient is the overall review on this car. If you are interested in more, visit
Australia's Best Cars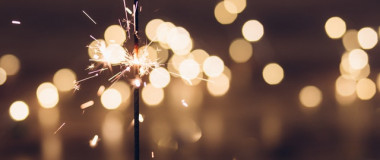 Media Release: New website launches with solutions to support Super funds
MEDIA RELEASE Moneysoft launches new website to support super fund focus December 14, 2018 Financial technology company Moneysoft has launched a new website that showcases its growing range of services to large...
Read more