Business Hub
Centrepoint enters into partnership with Moneysoft
5th September 2017:
 Financial services firm Centrepoint Alliance has partnered with Moneysoft to deliver a full-service money management and cash flow platform, which will strengthen the adviser-client relationship and give advisers a deeper understanding of their client's financial situation. Moneysoft provides market leading technology solutions for the financial services industry, including cash flow solutions for financial advisers, equipping them with tools that enable efficient cash flow, budgeting, savings and goal-tracking services which support their clients, at every stage of their financial journey. Built with both the adviser and end-user experience in mind, Moneysoft's solutions fully support the trusted adviser-to-client relationship, enabling smarter and more accurate financial decisions to be made and promoting shared responsibility towards achieving client's financial goals. Head of technology delivery and architecture, Eoin McDonnell said Centrepoint had reviewed the major cashflow solution tools in the marketplace, and believed Moneysoft was the solution most likely to meet the needs of its adviser community. "It allows both clients and advisers to understand and better manage how their everyday cash flow affects their long term planning and funding requirements," Eoin said. "Advisers can use these cash flow tools in a number of ways depending on their client value proposition and their clients' needs. They can be incorporated into their existing advice offering or provided as an additional ongoing service. "Some clients may appreciate and actively use the tool to better monitor and manage their cashflow and expenditure while others will appreciate a regular detailed review with their adviser." Jon Shaw, Moneysoft's head of technology and commercial operations, said that the solution aims to support and strengthen the existing advice proposition across Centrepoint's entire community. "As Centrepoint conducted their evaluation, it became clear that our philosophies align. We're looking forward to supporting Centrepoint advance their overall advice proposition with our technology, and working with them to implement even higher value services and processes using Moneysoft's technology." Centrepoint is leading the way in identifying innovative technology solutions to meet the needs of advisers so they can focus on their core purpose and value – understanding their clients, building that relationship and trust, and helping them to achieve their goals.
About Moneysoft 
Moneysoft is an independent Australian financial technology company established in 2012. It provides innovative and customised products and solutions to the financial services industry.  
Helping Australians to quickly gain an accurate and reliable view of their complete financial situation, Moneysoft plays a crucial role in the journey towards financial literacy and engagement. 
The
partnership with Link Group
further enhances Moneysoft's offering as a market leader in financial management solutions, allowing businesses to improve their overall customer engagement strategies.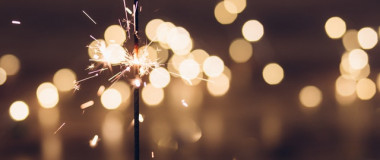 Media Release: New website launches with solutions to support Super funds
MEDIA RELEASE Moneysoft launches new website to support super fund focus December 14, 2018 Financial technology company Moneysoft has launched a new website that showcases its growing range of services to large...
Read more