Business Hub
Fast Money! The Case for a Cashless Society
The cash crash
Cold, hard cash. It's a payment method familiar to people, regardless of age, affluence or technological know-how. According to the Reserve Bank of Australia (RBA), the use of cash — including ATM withdrawals —has fallen sharply. A recent consumer payments study revealed the amount of cash used by Australians has dipped by roughly one-third over the last six years. Furthermore, the RBA states that thirteen years ago Aussies were spending an average of $787 each month using debit and credit cards. The average has increased to $1824— that's $3.08 spent via cards for every $1 in cash withdrawn. As a nation, purchases using debit and credit accounts total 543 million each month, or 22.8 times for every individual, As these number show, spending on debit and credit cards has climbed strongly.
Plastic fantastic
There's little doubt that the convenience of cards fuels a reluctance to carry cash but can society become complete cashless? It's entirely possible especially in developed countries where a generation of under-30s have grown up in a digital world, one that is fast adopting a suite of digital payment options — contactless cards, digital wallets and mobile payments — each ready to be used in the most convenient instance. The adoption of digital payments has been a relatively speedy process in Australia. Customers have embraced contactless 'tap-and-go' systems that allow faster checkout the register. In a specific example, Coles built a business case for introducing contactless payments on the back of a predicted 7-second saving in time per customer.
You down with NPP?
Doing without cash is about to get even easier with real-time payments on its way to Australia. The New Payments Platform (NPP) is set to go live in the second half of 2017. It's touted to change the way businesses and individuals make electronic payments. Money can be transferred without BSBs, account numbers or long processing delays. Armed with a mobile phone number or email address, any amount – from a handful of dollars to several million – can be transferred securely and instantaneously around the clock. "What people will notice from day one is the ability to move money between participating bank accounts in a matter of seconds, and that will be 24/7, 365 days a year," the NPP's chief executive, Adrian Lovney, says. "There will be no concept of a weekend or a public holiday – it willwork all the time."  
The ups and the downs
In theory, a perfectly-run cashless financial system would be the ultimate in time-saving and convenience, especially for users who like to combine multiple functions onto one handheld device. Removing the need to withdraw cash from an ATM also erases the physical threat of theft. Disabling a digital wallet remotely can be done if it falls into the wrong hands. However, this very fact potentially exposes financial accounts to abuse such as electronic fraud. Like any other network technology, it's likely that hackers are working on ways to compromise and exploit cashless and card-less systems. Cyber-crime is one extreme of a cashless society. On the other hand, logistical limitations would also exist such not being able to pay for anything if your phone dies.
Don't fudge it when you can budget
Budgeting can be challenging without making a mental note when physically folding stuff in your wallet or using paper receipts to keep track of spending habits. Actually withdrawing cash on a regular basis can help some households, whether individuals or families, to stick to a weekly budget or cash allowance. Cash is tangible, manageable – and sometimes difficult to part with. The physical act of exchanging money creates a relationship between consumption and payment. Consider casinos and how the use of chips desensitises gamblers from financial reality. Similarly, many don't see cards as "real money" and can exhibit a tendency to spend more when simply waving that plastic in front of a scanner. That's where money management comes in handy as a clever answer to budgeting and cashflow problems. Moneysoft's money management platform collates financial information in one easy-to-access interface and can assist in tracking expenditure, and everyday transactions with easy to set-up categorisation and goal-tracking features. Whether cash will be as available in 10 years time, one thing is certain. If people start to get on top of their money now, it may be easier for them to enjoy the benefits and convenience of a cashless society without breaking the bank.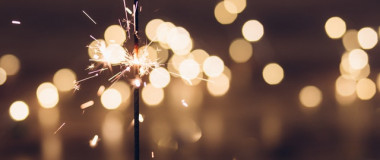 Media Release: New website launches with solutions to support Super funds
MEDIA RELEASE Moneysoft launches new website to support super fund focus December 14, 2018 Financial technology company Moneysoft has launched a new website that showcases its growing range of services to large...
Read more