Business Hub
Flying for Less
In the recent years travelling and going on holidays have become a necessity (or at least something we tend to do on a regular basis). Low cost airlines, credit cards, stores offing bonus airline frequent flyer points and major airlines pushing our regular specials have all made it a lot easier to travel. But wait, with so many choices, how do you know you're getting the best deal? Did you know that some airlines offer price beat guarantee if you find a cheaper flight to and from the same origin and destination? In Australia we have Jetstar, be sure to have a look at the fine print though as there are a few criteria's your flight needs to meet. When you are open to both low cost and legacy airlines, be sure to use a flight price comparison tool. A couple I recommend is 
www.skyscanner.net
and
www.adioso.com.au
. During peak times fly out of smaller airports or regional airports. I learned this lesson when I had to make a trip to Gold Coast during Christmas. Although living in Sydney means there's ample supply of flights to the Gold Coast but during Christmas seats were extremely limited. To my surprise flights flying out of Newcastle turned out to be 60% cheaper compared to flights out of Sydney. Direct trains from Central Station gave my Gold Coast trip a little bit of added adventure. Finally, if you are travelling with children under 12, take note of certain airlines offering kid's fly free airline promotions, otherwise for children 2 – 11 years old you're up for paying 75% of the adult fare.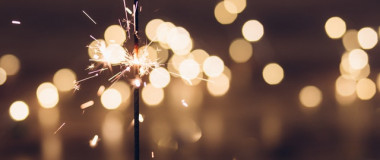 Media Release: New website launches with solutions to support Super funds
MEDIA RELEASE Moneysoft launches new website to support super fund focus December 14, 2018 Financial technology company Moneysoft has launched a new website that showcases its growing range of services to large...
Read more