Business Hub
How to Boost Your Financial Fitness!
Serious financial issues can be a heavy burden not only on a person′s bank account, but on their health and wellbeing too. Poor physical fitness, lack of sleep and even relationship problems are all reported higher amongst those who believe their monetary situation to be dire. Just like getting physically fit, the hardest part about whipping your finances into shape can often be simply making up your mind to do something about it. If you want to build a strong, healthy body it takes planning, dedication and discipline. Becoming financially fit encompasses the same principles. Developing money muscle is just as important for your welfare as physical fitness. To pump up your finances, you need to get back basics. So, if your wallet needs a workout and you want to strengthen your savings as well as trim down debt, here are a few tips to get you in the right frame of mind. Eyes On The Prize Start with an overall vision, and then break it down into smaller, realistic goals - if you set the bar too high, it's easy to become disheartened and stray from your savings plan. The more specific and tangible your objectives are, the easier it is to tackle them. Seeing yourself achieving the minor goals will motivate you to work towards the next aim and ultimately help you reach the big one. If You Fail To Plan, You Plan To Fail As with any training session, a plan of attack helps focus your economic efforts. A budget is the foundation of a solid personal financial strategy. There are two essential components of a budget: the money you make and the money you spend. Knowing where your cash comes from and where it goes is one of the first steps to achieving your goals. Your budget needs to be organic and dynamic for your plan to continue to be successful. Therefore, review it regularly and make adjustments accordingly. Stick To The Regime Just like going to the gym, counting cash isn't always the most fun activity for most of us. Getting into a routine and keeping track is the key. You may even choose to keep a log where you can monitor your money and track transactions. If At First You Don't Succeed, Try Again Let's face it, whether it's eating that piece of chocolate cake or buying that designer dress on credit, you're going to trip up along the way. We all do. After all, to err is human. Instead of beating yourself up, work out your weaknesses, adjust your budget to compensate and learn the lesson. Failure isn't the opposite of success – it's a part of it. Short-term Pain For Long-term Gain Taking the time to remind yourself of your "big picture" financial goals — perhaps it's a quality education for your children, travelling extensively or early retirement — can keep you going through what may seem like years of plodding. It's all about stamina. As you take steps towards financial freedom, visualise yourself in that ultimate place of success. Healthy, Wealthy And Wise Looking after your financial health is vital. Make a commitment to undertake a monetary health check as soon as possible. There's no time like the present!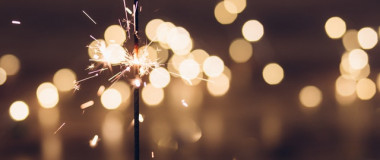 Media Release: New website launches with solutions to support Super funds
MEDIA RELEASE Moneysoft launches new website to support super fund focus December 14, 2018 Financial technology company Moneysoft has launched a new website that showcases its growing range of services to large...
Read more