Business Hub
Make your end of year festivities go further!
It may be known as the silly season, but there's no need to lose your cool — or cash — at Christmas. Here are a few ideas that can make your end-of-year festivities less expensive and perhaps even more meaningful.
Don't Fudge It - Create A Budget.
A budget will establish a general spending cap, outlining where you can spend the most and where you need to cut back. Do yours prior to the holidays — before you even go near a store — and refer to it often to make sure you're consuming within your means. Spreadsheets are an "Excel-lent" way to track your expenditures. Keep a separate Christmas fund in a dedicated bank account; this makes it easier to separate holiday spending from regular, daily expenses.
Naughty Or Nice? Make A Gift List.
Before you hit the shops, think about who you want to purchase a present for, then go over the list and decide how much you can spend on each person. Try allocating a specific amount to each; that'll help keep you focused.
Santa, The Secret Is Out.
If you have many in your social circle, funnel your resources into a Secret Santa experience instead. Also known as "Kris Kringle", this helps relieve some of the stress and financial burden of exchanging gifts with every family member.
Christmas Cheer On The Cheap.
Traditions are what make the holidays so special, but they can be a financial drain, especially if they include holiday travel or extravagant gifts. While Christmas customs are important, they don't have to be expensive to be memorable. It's not about what you spend, but the time you spend together, so consider:
Touring neighbourhood Christmas lights
Watching a Yuletide movie at home
Taking a photo with Santa at the local shops
Making Christmas arts and crafts
Reading holiday stories
Seeing a local Christmas production, such as a Nativity play or choir performance.
Potluck!
If you're hosting Christmas lunch or dinner, let everyone know you're going to make the main dish, but that you'd appreciate help on entrees, sides, desserts, and drinks. Hand people their assignments a few weeks in advance to ensure there's no doubling up. Get the youngsters involved too by making them responsible for Christmas games and activities to entertain guests.
Get A Head Start On The Holidays.
The period right after Christmas is the perfect time to check over your budget and make plans for the new year. Shopping months ahead means you can make the most of seasonal sales and price trends, giving you the chance to get a bargain on non-specific gifts. Also, spreading out your spending is a good way to avoid using credit cards.
Don't Forget The Reason For The Season.
Whether you celebrate Christmas, Hanukkah or even Festivus (that's one for
Seinfeld
fans), keep in mind the holidays' spiritual message: being together with loved ones and sharing thanks for the good things in life.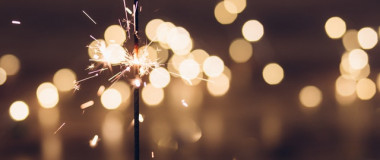 Media Release: New website launches with solutions to support Super funds
MEDIA RELEASE Moneysoft launches new website to support super fund focus December 14, 2018 Financial technology company Moneysoft has launched a new website that showcases its growing range of services to large...
Read more