Business Hub
Meeting growing demand for budgeting and cashflow services
Brava Financial Services recognised that there was a gap in the financial advice market, in terms of providing something of tangible value to their clients that goes beyond having a conversation around a clients spending habits. As client demand for budget and cash flow advice was increasing, Brava implemented Moneysoft to complement their advice offering and saw the benefits of using a cash-as a service solution in their business. Financial Adviser, Adam van der Water, discusses how using Moneysoft has improved their engagement with clients.
Financial planning is becoming more holistic. How big a role does overall money management play in this shift?
Traditionally, it was directed more from the financial planning marketplace but now clients are starting to shape where things head. I think that demand created the need for a service like Moneysoft and has helped planners innovate and give themselves a point of difference. We saw a gap in the advice market, in terms of providing something of tangible value to our clients that goes beyond a notional conversation around what kind of things they're spending money on. Clients were telling us they wanted that type of solution and we looked to the marketplace for what was appropriate. Moneysoft helps us to fuel and complement that advice space.
What sort of clients were asking for help with their budgeting?
The wealth accumulator segment in particular: the 25 to 45 age bracket, young families with children, with a home loan and school expenses. They were saying that it would be great to have a tool that shows easily where they're at and helps them to set some easy-to-follow goals. The ability to provide a real data view of their whole financial 'world on a page' is powerful to that segment of the market as well.
How do you introduce Moneysoft to your clients and include it as part of your services?
We've found that Moneysoft is a complement to our existing service offering. We generally provide a broad offer from the outset, so we embed the cashflow management solution as an essential part of a financial roadmap which incorporates debt, superannuation, wealth creation, risk, insurance and estate planning. We've also started to give some thought about the client's personality type as well as their financial situation. Some people really gravitate to the solution more than others, purely because of their personality type. Pitching it the right way is really important. For people who are quite 'micro' or detailed in their approach, they enjoy delving into the real nooks and crannies of the Moneysoft solution. Others are very 'big picture' and they enjoy the front screen where it gives you the current net worth and a dashboard view. With a couple, there can be a difference – there might be one of them who is very detailed and generally does all the finance, and the other one doesn't. It's about how to get the person that traditionally hasn't been engaged on board. The 'world on a page' view in Moneysoft really gets that person more involved because it's at a higher level, whereas the nitty gritty of categorisation and reporting is probably something the micro person will be more involved in.
That sounds like it's got the potential to head off some conflicts. What sort of impact have you seen from people starting to use a budgeting process?
The key impact is bringing clients together around money. It can make a real tangible difference to people's relationships, and we've got a client where that's been very much the case. A husband and wife, where the husband did all of the financial things and has a real micro personality type, whereas his wife wasn't as interested. The Moneysoft conversation formed a huge part in them coming together a lot more with their finances. They had separate accounts – they'd only just got married – and it really helped bring their financial world together, in unison with the rest of their world. And those synergies started to translate into their relationship. They are both now on the same page and it's all transparent. That's really healthy in a relationship and it's really been pleasing to see, whereas before they were just poles apart. Now they are about to take a two-year sabbatical without work to her original home in Germany because they came together and made some really great decisions. That's a real positive outcome from what could be perceived as a traditional data aggregation tool. That's also some of the real power of having a different way to present data that engages someone, for the first time.
Moneysoft recently analysed the impact on 100 clients of using their service over a year and found it took about six months for behaviours to change and really start taking effect. What's your experience?
I think behaviours do take a while to change, particularly when it comes to money. So far, clients have largely been quite self-directed in using Moneysoft once we get them set up. We have a robust review process for clients and Moneysoft is embedded into those regular discussions, and helps benchmark against where we thought they would be. Outside of those reviews, our clients are fairly self-directed and motivated, so their engagement levels tend to be quite high. A lot of our wealth accumulator clients like to be self-directed in elements of their financial wealth, so it's probably a combination of self-directed and delegated. Some clients receive the most guidance at the outset, or we can validate where they need it, and they then keep on top of it themselves. Others will ask for more help from us if they don't know how to do it for themselves. We understand that it can take time for a client to get their head around this new process and the tools that support the process. There's the potential for us to provide a more detailed hands-on financial coaching proposition, but at this stage that's not something that our clients have been asking for. That may be something that evolves later.
Do clients ever have concerns about adopting a technology-driven solution to budgeting?
Sometimes questions come up around the security and integrity of the data, which I can understand in the world we live in. We make sure clients understand that it's a data exchange only and not a transactional facility, so in that sense it's similar to using a banking app on your phone. Ultimately it's up to the client to make that final decision and the vast majority of our clients still proceed. Again, that comes down to personality type. It's been a very minor issue. The landscape is changing rapidly over the next few years as banks allow instant transfers, API keys open up, and bank accounts become portable. I think early adopters of this type of solution will be ahead of the curve. From a strategic perspective, that's also a strong consideration for us in adopting the Moneysoft solution.
How else has Moneysoft made a difference to your business?
Moneysoft has given us quite a competitive advantage on a number of levels, not just from a client's point of view but having that data at your fingertips is also quite powerful from a marketing perspective. It provides insights into where to market to your clients and what sort of things to offer. Another thing we've found is that it's great brand exposure for us. Our logo is on the service, so clients recognise the Brava label in conjunction with Moneysoft. It's a touchpoint that keeps us top of mind with the client whenever they log in, and is definitely another way to build visibility. We think it's a great way to connect in a digital way with clients, as opposed to that traditional face-to-face method that has often been the traditional delivery method for advice. [su_button url="/wp-content/uploads/2017/04/CaseStudy-Moneysoft-Brava-v1.pdf" target="blank" style="flat" background="#3db657" size="8" center="yes" radius="0"]DOWNLOAD THE FULL CASE STUDY[/su_button]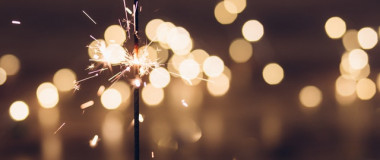 Media Release: New website launches with solutions to support Super funds
MEDIA RELEASE Moneysoft launches new website to support super fund focus December 14, 2018 Financial technology company Moneysoft has launched a new website that showcases its growing range of services to large...
Read more