Business Hub
Money, Money, Money!
"I work all night, I work all day, to pay the bills I have to pay - ain't it sad - and still there never seems to be a single penny left for me - that's too bad" sang ABBA, the Swedish pop sensation of yesteryear that sang the "title track", so to speak, of this article. We danced around the office asking the groovy guys and gals which songs – and their lyrics - about money they love best. "I don't know what they want from me It's like the more money we come across The more problems we see". Mo' Money, Mo' Problems – Notorious B.I.G. featuring Mase and P. Diddy "Money, so they say, Is the root of all evil today. "But if you ask for a rise it's no surprise that they're giving none away". Money – Pink Floyd "I wanna be a billionaire so f*cking bad. Buy all of the things I never had". Billionaire – Travie McCoy featuring Bruno Mars "Your love give me such a thrill But your love don't pay my bills. I need money (that's what I want)". Money (That's What I Want) – Barrett Strong "His father works some days for fourteen hours And you can bet he barely makes a dollar. His mother goes to scrub the floor for many And you'd best believe she hardly gets a penny". Living For The City – Stevie Wonder "She take my money when I'm in need Yeah she's a trifling friend indeed. Oh she's a gold digger way over town That digs on me". Gold Digger – Kanye West featuring Jamie Foxx "Money can't buy back all your youth when you're old, A friend when you're lonely or peace to your soul. The wealthiest person is a pauper at times, Compared to the man with a satisfied mind". Satisfied Mind – Jeff Buckley "I'm dirty cash, the one that you asked for. I'm wanted by the rich and the poor More and more, you just can't reject it". Dirty Cash (Money Talks) – Adventures of Stevie V "I know money is the root of all evil. Do funny things to some people. Give me a nickel, brother can you spare a dime? Money can drive some people out of their minds". For The Love Of Money – The O'Jays "I'll give you all I got to give if you say you'll love me too. I may not have a lot to give but what I got I'll give to you. I don't care too much for money, money can't buy me love". Can't Buy Me Love – The Beatles "Some boys try and some boys lie but I don't let them play. Only boys that save their pennies Make my rainy day..." Material Girl – Madonna "I had a job but the boss man let me go. He said I'm sorry but I won't be needing your help no more. I said please mister boss man I need this job more than you know. But he gave me my last paycheck and he sent me on out the door". I Need A Dollar – Aloe Blacc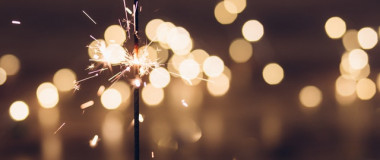 Media Release: New website launches with solutions to support Super funds
MEDIA RELEASE Moneysoft launches new website to support super fund focus December 14, 2018 Financial technology company Moneysoft has launched a new website that showcases its growing range of services to large...
Read more